 Sorry, fellas, but Anna Kendrick has a new boyfriend, and the "Pitch Perfect" Bellas may have their first male, non-human singer.
"Pitch Perfect 3" started filming last month for its December release date, and it looks like the cast just took a filming trip to the Georgia Aquarium, where they made some new friends.
As you can see in this video from star Rebel Wilson, the Bellas harmonized with one scene-stealing sea lion who definitely knew how to end on a splashy note:
Had the best time @GeorgiaAquarium today! pic.twitter.com/9btuydFPrU

— Rebel Wilson (@RebelWilson) February 17, 2017
The aquarium replied that the new "Bella" was a lad named Diego:
@RebelWilson Looks like you found the newest member of the Bellas, sea lion Diego! https://t.co/olTB8MZ2T0

— Georgia Aquarium (@GeorgiaAquarium) February 17, 2017
It looks like that might be the same sea lion seen here charming Anna Camp:
Today we met sea lions!! #georgiaaquarium We even harmonized with them???????????????????????? pic.twitter.com/0VyQSP4dSn

— Anna Camp (@TheRealAnnaCamp) February 17, 2017

But Camp has competition, because it looks like Diego's heart belongs to Anna Kendrick. (Can you blame him?)
Unless that's a different sea lion, and this place is just packed with players?
"Pitch Perfect 3," which also stars Brittany Snow, Elizabeth Banks, John Lithgow, and Hailee Steinfeld, is scheduled for release December 22.
Want more stuff like this? Like us on Facebook.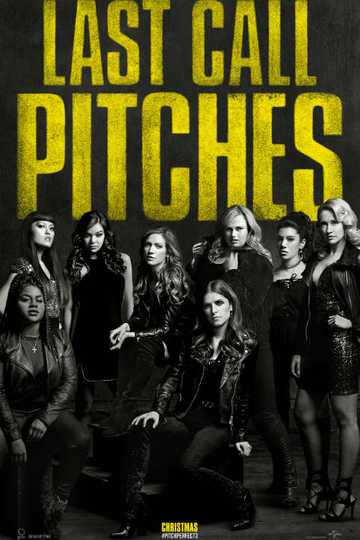 Pitch Perfect 3
After the highs of winning the world championships, the Bellas find themselves split apart and discovering there aren't job prospects for making music with your mouth. But when they get the chance to reunite... Read More