 Tom Hiddleston has always brought a certain humor and charm to his mischievous villain Loki in the "Thor" and "Avengers" movies, and that won't change in the upcoming threequel, "Thor: Ragnarok." But this time around, Thor himself, Chris Hemsworth, is also getting in on the goofy fun.
In an interview with Fandango, Hiddleston teased what Loki will be up to in "Ragnarok," which picks up with the character after the events of 2013's "Thor: The Dark World." Though he wouldn't say much specific, based on the actor's description, Loki and Thor's reunion certainly sounds like it will be entertaining.
WATCH: @twhiddleston on #ThorRagnarok, @TaikaWaititi and where we pick up w/ Loki this time around.
via @Fandango & @NikkiNovakpic.twitter.com/7RxzOvNm2X

— ErikDavis (@ErikDavis) February 19, 2017
"At the end of 'The Dark World,' Loki is on the throne," Hiddleston explained. "At the beginning of 'Ragnarok,' Thor has a few questions and Loki is endearingly enigmatic about providing answers."
"Endearingly enigmatic" sounds like exactly the right combination for Loki. As for the God of Thunder, Hiddleston says he'll start to pick up some of his half-brother's humorous habits, with Hemsworth finally getting to flex his comedic muscle in the superhero series. According to Hiddleston, Hemsworth bonded with director Taika Waititi, and the pair "brought out the best in each other and started making stuff up." That all led to Thor cutting loose on the big screen.
"I can confidently say this will be the funniest depiction of the character of Thor that you've ever seen," Hiddleston told Fandango. "I personally have known for almost 10 years that Chris Hemsworth is hilarious. I think this go-round will be his chance."
Anyone who saw Hemsworth steal the show as the dim bulb receptionist Kevin in last summer's "Ghostbusters" can attest to the actor's hilarity. We can't wait to see how he infuses that into Thor.
"Thor: Ragnarok" is due in theaters on November 3.
[via: Fandango]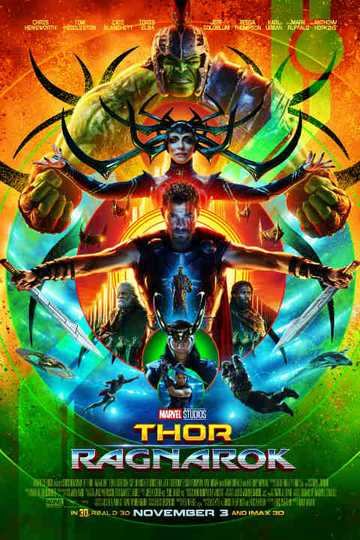 Thor: Ragnarok
Thor is imprisoned on the other side of the universe and finds himself in a race against time to get back to Asgard to stop Ragnarok, the destruction of his home-world and the end of Asgardian civilization,... Read More