 Given all the fanboy chatter, pro and con, about "Ghost in the Shell" over the past year, one might have expected the $110 million Scarlett Johansson sci-fi/action picture to open big at the box office.
As it turned out -- nope.
Conventional wisdom had it that "Beauty and the Beast" would win its third straight weekend with upwards of $45 million, while "Ghost" and cartoon "The Boss Baby" would both open around $25 million. But while "Beauty" held up as well as expected, "Boss" surged ahead with an estimated $49.0 million No. 1 debut, while "Ghost" underperformed in third place with just an estimated $18.6 million.
Just three months in, 2017 has already been a robust year for moviegoing, with sales up 5 percent from this time last year, and with eight $100-million blockbusters released before the crocuses poked out from beneath the snow. Some have been predictable smashes like "Beauty," "Logan," or "The LEGO Batman Movie," though there have also been sleeper surprises like "Hidden Figures," "Split," and "Get Out." While these films provide escapism from daily political events, 73 percent of audiences attended "Boss Baby" because it is an animated film. An impressive marketing campaign, especially a trailer before "Beauty and the Beast" on that Disney hit's opening weekend, boosted awareness for "Boss Baby" amongst families, giving it "must-see" status. And its presence on social media was strong, too, starting with teaser trailers last fall and continuing with viral clips so clever they may have made the movie look funnier than it really is.
Johansson, on the other hand, is notoriously anti-social media, and her relative lack of online promotion didn't do "Ghost" any favors. Years ago, the star revealed in "Interview" that she can't think of anything I'd rather do less than have to continuously share details of my everyday life. I'm always surprised that certain actors have Twitter accounts." That stance on social, coupled with the film's complicated/hard-to-understand storyline (one that was even harder to sell) didn't do the anime adaptation any favors. The "whitewashing" controversy over Johansson's casting didn't help, either. Based on the iconic and influential anime, "Ghost" had the opportunity to honor its source by casting an Asian lead. On paper, you can see why the filmmakers went with Johansson instead; she's an international star, she's the most prominent actress in the mega-popular "Avengers" franchise, and she's proved she can open sci-fi/action thrillers on her own with 2014's "Lucy," an original story that the star powered to a $43.9 million opening and a $463.4 million worldwide gross.
And yet, Johansson's popularity and box office history weren't enough to sell domestic audiences on "Ghost," which, for all its cult fanbase, is a largely unknown property to average moviegoers. In fact, she might have been a deterrent, either because the ads made the movie look a lot like a "Lucy" retread, or because moviegoers of color, who've been very vocal on social media about their opposition to seeing Johansson in this role, stayed home.
After all, complaints of whitewashing -- the casting of white actors in roles seemingly meant for performers of color -- have been growing for years, from "Iron Fist." Meanwhile, recent hits like "Hidden Figures" and "Get Out" show that there's a large, racially mixed audience for movies where people of color heroically assert their own dignity and worth. Bad buzz hurt "Ghost's" chances at the box office significantly -- critics gave it a "meh" 42 percent on Rotten Tomatoes. And Paramount holding off all-media press screenings until the Wednesday before release is all but proof that the studio knew they had less than a hit on their hands.
With critics complaining that the movie's striking visuals overwhelmed its lackluster storytelling, audiences seemed to agree; they gave the film a weak B grade at CinemaScore. True, the reviews for "Boss Baby" weren't much better (49 percent at RT), but audiences liked it more and gave it much stronger word-of-mouth, indicated by an A- at CinemaScore. One reason "Ghost" may have earned poor reviews and low box office numbers is its studio, Paramount. The troubled Hollywood studio seems to have marketed "Ghost" haphazardly in the United States, making it the latest big-budget flop from the studio that also had trouble selling domestic viewers on such recent films as "xXx: Return of Xander Cage," "Rings," "Monster Trucks," "Allied," and "Ben-Hur."
Then again, maybe the American release was an afterthought. Most of these films did much better overseas than they did here, and "Ghost" looks like it will follow that pattern. (It's already earned $40 million abroad.)
Indeed, Johansson went to Tokyo last November to promote the movie to a receptive audience. In Japan, they're familiar with the "Ghost" story, they like visual spectacle, they like Johansson, and they're not offended by the casting of a white American star, perhaps because Japanese moviegoers have plenty of homegrown movies that offer heroes who look like themselves. But it's not exactly a win-win for us or Hollywood when, out of two bad movies coming out, we picked the least terrible film to put at the top of the box office.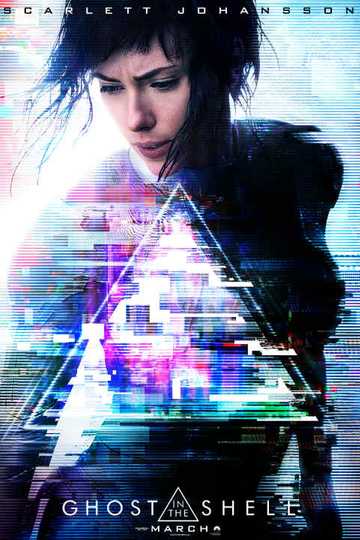 Ghost in the Shell
In the near future, Major is the first of her kind: a human saved from a terrible crash, then cyber-enhanced to be a perfect soldier devoted to stopping the world's most dangerous criminals. Read More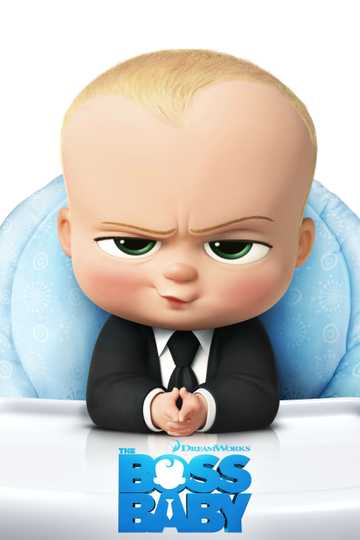 The Boss Baby
A story about how a new baby's arrival impacts a family, told from the point of view of a delightfully unreliable narrator, a wildly imaginative 7 year old named Tim. Read More