 Yes, Michael Keaton plays the villain in "Spider-Man: Homecoming," but for f*ck's sake, don't forget that he was Batman first, 'cause he sure as hell hasn't forgotten.
Keaton was just on "Jimmy Kimmel Live," talking about the upcoming "Spider-Man" movie, and Kimmel kind of put his foot in his mouth right away.
Kimmel: "I love Spider-Man, he's my favorite comic book character, easily."

Keaton: "What?!"

Kimmel: "Spider-Man. He's the funny one."

Keaton gets up and mock chokes Kimmel at his desk.

Kimmel [laughing]: "No I'm sorry! I forgot, you're his nemesis. Your co-stars--"

Keaton: "No, I'm Batman! What the f*ck are you talking about?!"
The audience cheered. DC Batman loyalty > Marvel Spider-Man villain loyalty.
Kimmel went back to trying to talk about Keaton's "Homecoming" co-stars Tom Holland and Robert Downey Jr., who were on "Kimmel" the other night. But Keaton wanted to talk about Batman. He said Batman came up frequently on set with Tom Holland. "He's a great kid, by the way."
Watch the full talk:Ben Affleck should come out and choke Kimmel, too, for that Batman disloyalty. (Maybe Kimmel is still bitter that he was "cut" from "Batman v Superman.")
If you dared to forget, Keaton debuted as Bruce Wayne/Batman in the 1989 Tim Burton film "Batman," and returned in 1992 for Burton's "Batman Returns."
"Spider-Man: Homecoming" opens July 7.
Want more stuff like this? Like us on Facebook.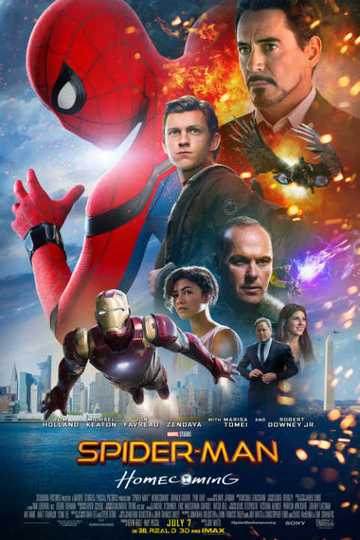 Spider-Man: Homecoming
Following the events of Captain America: Civil War, Peter Parker, with the help of his mentor Tony Stark, tries to balance his life as an ordinary high school student in Queens, New York City, with fighting... Read More