 It's time for more crazy Camp Firewood antics.
Netflix has released the first trailer for "Wet Hot American Summer: Ten Years Later," plus unveiled its fast-approaching premiere date. A follow-up to the 2001 cult film and its 2015 prequel series, "First Day of Camp," the new series again takes fans to the woods of Maine. This time, our return to Camp Firewood will be set in the '90s -- specifically 1991, 10 years after the ridiculous summer that saw staff have to save the camp from a government plot, toxic waste, and more.
Rest assured that further conflict lies ahead; as the preview shows, Beth (Janeane Garafolo) plans to sell the camp. There may be other government conspiracies, too, given that Michael Showalter will again play Ronald Reagan while Michael Ian Black and David Wain portray George H.W. Bush and Bill Clinton, respectively. The series also stars Amy Poehler, Paul Rudd, Molly Shannon, Marguerite Moreau, and many more returners as well as newbies.
Watch the trailer below, and be warned that it's NSFW.
"Wet Hot American Summer: Ten Years Later" hits Netflix on Aug. 4.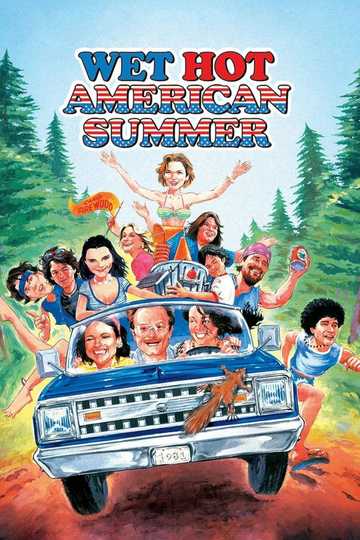 Wet Hot American Summer
The setting is Camp Firewood, the year 1981. It's the last day before everyone goes back to the real world, but there's still a summer's worth of unfinished business to resolve. At the center of the action... Read More