 If you're like millions of other movie fans around the United States, you celebrated July 4th weekend by going to the multiplex to see a film not made with American audiences in mind.
Probably, that movie was "Despicable Me 3," which topped the chart with an estimated $75.4 million earned from Friday to Sunday. The fourth film in the series (if you count the prequel "Minions,") "DM3" boasted the widest domestic release ever, with 4,529 screens.
And yet, the movie's domestic take was well below what was predicted. Most pundits guessed it would open closer to $85 million, like "Despicable Me 2" did four years ago; some predictions went as high as $100 million. Instead, "DM3" saw the weakest domestic opening since the first "Despicable Me" debuted with $56.4 million in 2010.
Sure, you could blame the calendar. After all, July 4 falls on a Tuesday this year, so holiday-weekend moviegoing will have petered out by the time Independence Day actually arrives. Four years ago, however, it fell on a Thursday, so long-weekend momentum favored "DM2." In fact, the movie opened on Wednesday the 3rd, so it earned $59.6 million before the weekend even started, then grabbed another $83.5 million from Friday to Sunday.
Then again, "Minions" opened two years ago on July 10, a week after the holiday, and still cleared $115.7 million in its first three days. How did the franchise's premiere-weekend drawing power drop by $40 million in two years?
It didn't help that the new movie isn't as appealing as the first three. It has the weakest reviews of the three "Despicable" titles, both at Rotten Tomatoes (just 63 percent) and at Metacritic (with a score of just 48 out of 100). Audiences liked it more than critics did, judging by its A- CinemaScore, but they still didn't like it as much as the first three films in the franchise, which all landed A grades. Still, Universal is probably not complaining, since "DM3" earned an estimated $116.9 million overseas. Its worldwide total of $192.3 million is more than double the film's reported $80 million production budget. And overseas revenue accounting for 61 percent of the movie's earnings is typical for this franchise; all four films have earned more money in foreign markets than they did here.
In fact, it's typical not just for this franchise but for most of 2017's top-earning movies -- and even for several domestic flops -- that nonetheless grossed enough overseas to make up for their poor showings here. As this column has noted in previousweeks, would-be blockbusters that underperformed here -- including "Transformers: The Last Knight," "The Mummy," and "Pirates of the Caribbean: Dead Men Tell No Tales" -- have seen foreign ticket sales save their bacon. And for movies that have done well stateside -- "Wonder Woman," "Guardians of the Galaxy Vol. 2," "Fate of the Furious" -- have also made the bulk of their money abroad, with domestic earnings looking like little more than a nice bonus by comparison.
It's the rare movie made with American viewers in mind that has stumbled at the box office. This weekend's new Will Ferrell/Amy Poehler comedy "The House" couldn't muster better than a sixth-place debut, and it couldn't even match modest predictions that had it premiering in the low teens, opening instead with just an estimated $9.0 million. It's the worst wide-release opening since 1998's "A Night at the Roxbury," when Ferrell began his big-screen career as a leading man. Even that film, based on the "SNL" sketch, managed a $9.6 million premiere, and that was at 1998 ticket prices.
Comedies do notoriously poorly abroad, due to language barriers and cultural differences. About the only reason Hollywood keeps making them is that they tend to be cheap enough to make back their budgets on domestic earnings alone. But this summer has seen several comedies struggle to connect with homegrown viewers, including "Snatched,""Baywatch," and "Rough Night."
American audiences seem to be tired of raunchy, R-rated comedies. It's possible that the wave of movies about grown-ups acting like frat kids, a cycle that started with 2009's "The Hangover," is finally played out creatively and commercially. Of course, all of these recent R-rated comedy flops, including "The House," were poorly reviewed and generated lackluster word-of-mouth. If there was a good original movie aimed at American adults, they might actually pay to see it in theaters. Exhibit A: "Baby Driver," which debuted this weekend in second place with an estimated $21.0 million from Friday to Sunday, a promising start given some early predictions that it wouldn't crack $20 million. (Sony was smart enough to open it on Wednesday, so its domestic total is already an estimated $30.0 million.)
That's a pretty nice sum for a movie based on an original story, from writer-director Edgar Wright, with a leading man (Ansel Elgort) who's never carried a picture at the box office on his own. It helps that the movie's been riding a wave of hype ever since 2017's SXSW festival in the spring, and that both critics and audiences have raved about it. As a result, adults flocked to the film; 54 percent of its audience is older than 25.
Despite a British director and leading lady (Lily James), the action/crime caper seems to have been made with American audiences in mind. Indeed, it's only earned an estimated $6.8 million abroad. With any luck, it'll last long enough in theaters to make back its reported $34 million budget, plus marketing and distribution expenses. If it does, most of that return will come from American ticket sales.
If it doesn't, $34 million isn't that big a risk for a studio used to spending nine-figure sums on would-be blockbusters. But it's pretty rare for a distributor to pay that much for a movie with primarily domestic appeal. "Cars 3" is an exception. Disney spent a reported $170 million to make it, even though the "Cars" movies do appeal more to Americans than foreign audiences. But Disney will more than make up for the movie's weak box office with billions in toy sales, for which "Cars 3" is just a glorified infomercial.
Same goes for "The LEGO Batman Movie," an $80 million toy ad that made 57 percent of its haul in North America, though it also grossed enough at the box office both here and abroad to earn a profit from ticket sales alone.
But big-budget or small-budget, Hollywood movies that succeed by appealing mostly to American audiences are becoming such a rarity that such recent examples as "Get Out" and "Hidden Figures" look like flukes. For the most part, Hollywood would prefer to celebrate Independence Day (and every other weekend) by releasing movies dependent on foreign audiences.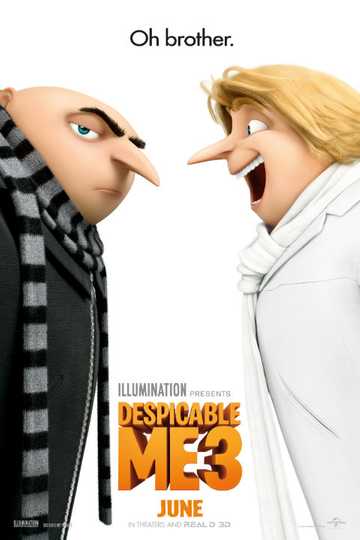 Despicable Me 3
Gru and his wife Lucy must stop former '80s child star Balthazar Bratt from achieving world domination. Read More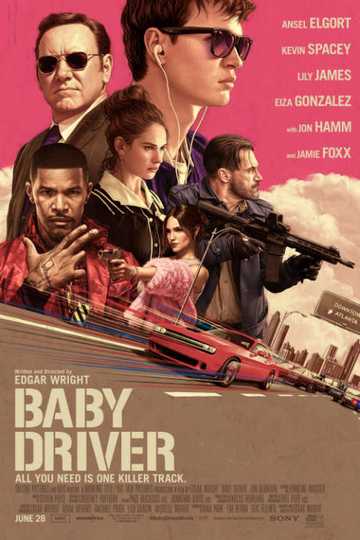 Baby Driver
After being coerced into working for a crime boss, a young getaway driver finds himself taking part in a heist doomed to fail. Read More