 No regular-sized "Justice League" trailer would do for Comic-Con -- Warner Bros. Pictures gave fans a whopping four-minute one instead.
Fans at the San Diego event on Saturday got the first look at the sneak peek, but then the preview was quickly released online. And the trailer didn't disappoint; it features tons of footage of the star-studded superhero team in action, with Wonder Woman (Gal Gadot), Aquaman (Jason Momoa), Batman (Ben Affleck), Cyborg (Ray Fisher), and Flash (Barry Miller) out in full force.
Not surprisingly, the group is up against a grave threat, and the fate of the world is on their shoulders.
"This is crazy," Aquaman says in the trailer. "Honestly, I think we're all going to die."
That seems unlikely, but hey, who knows? Superman (Henry Cavill) is ostensibly dead, after all.
Watch the trailer below."Justice League" is slated for release on Nov. 17.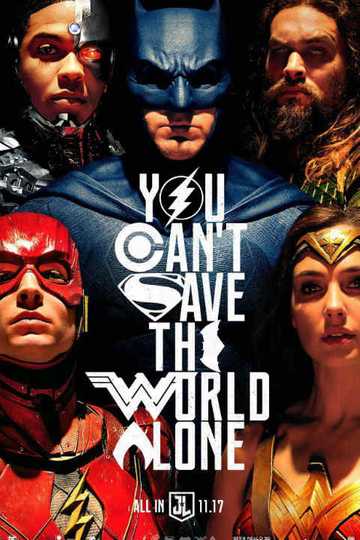 Justice League
Fuelled by his restored faith in humanity and inspired by Superman's selfless act, Bruce Wayne and Diana Prince assemble a team of metahumans consisting of Barry Allen, Arthur Curry and Victor Stone to... Read More