 The roof of Comic-Con International's Hall H nearly exploded from the unbridled excitement generated by a second unveiling the still-not-public sneak peek footage from "Avengers: Infinity War" that took D23 by storm.
So, no pressure, Joe Russo.
Immediately after the presentation, Russo -- who, with his brother Anthony, are the filmmakers at the helm of the forthcoming Marvel Cinematic Universe mega-crossover that unites the superhero community in a battle against Thanos's bid to conquer the cosmos -- told Moviefone he was feeling energized by the wildly positive response to the footage, especially given that he and Anthony are just about to start work on the follow-up installment.
And he offered a hint at who he suspects will be the breakout superhero comedy duo of "Infinity War."
Moviefone: The response that you've gotten here and at D23, what has it meant to you to see the enthusiasm the "Infinity War" footage has provoked?
Joe Russo: It's incredible, because oddly, it happened to have fallen, both D23 and Comic-Con, in between the two movies that we're working on. It's hard making these films, physically hard. It's emotionally demanding, it's psychologically demanding. To see that reaction, right before we're about to start the second movie, is a great burst of energy to carry us to the next film.
You've gotten the opportunity to work with just about everybody in the MCU so far. What was the thrill of experiencing the new people that you got to work with? Did anybody stand out as, like, that was way better than I expected?
Everybody brings incredible energy. Marvel does an incredible job of casting. I joke that the cast is like "The Poseidon Adventure" meets "Towering Inferno." It's that big. Everyone who comes in is a movie star. Movie stars are day-playing on this film. They'll come in and do one day's worth of work.
So you're just constantly surprised every day by the quality of talent you have in front of you. I'll just pick up the call sheet and laugh, because I go, "Oh my God, this person's coming in for one or two days, and they're one of my favorite actors."
These huge Marvel movies are challenging to make in any circumstance, but this is that big culmination movie, the epic that everything's been building toward. What were the specific challenges of that for you?
It's trying to pull all the different threads together, all the characters so that you have continuity in narrative, that there's a flow, that you are paying off everything that's been set up. So, it's been a hell of a task.
Thankfully, we have incredible partners in [screenwriters Christopher] Markus and [Stephen] McFeely, who wrote "Winter Soldier" and "Civil War," and are writing both "Avengers" scripts for us. We have great partners in Marvel. We've worked with the same crew now on four movies, so it's like a family. So we have an incredible amount of support.
The hardest part is tying all the different threads together. It's kind of unprecedented. I can't think of a movie that has this many stories that are leading into it. It literally took us a year in a room in front of a computer screen trying to figure it out.
Are there any two characters you can tease that were especially fun to see together for the first time?
Oh boy! I like the dynamic between Thor and Star-Lord. I think it's going to surprise people. It's very funny. People saw it today, what Taika [Waititi] did with the tone on "Ragnarok," bringing that tone and energy from the "Thor" world into the "Guardians" universe, and you get a really combustable chemistry and some pretty funny stuff.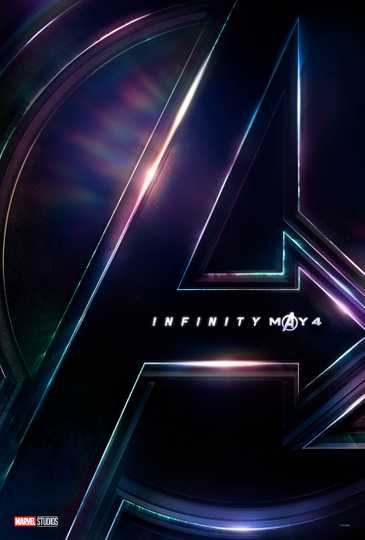 Avengers: Infinity War
As the Avengers and their allies have continued to protect the world from threats too large for any one hero to handle, a new danger has emerged from the cosmic shadows: Thanos. A despot of intergalactic... Read More