 You didn't quite hate Ben Mendelsohn enough after "Rogue One," so he's going to give it another go in "Captain Marvel."
Mendelsohn is a phenomenal actor, but his range is being slightly limited these days to Villain In Every Blockbuster. You just saw him as villainous Orson Krennic in "Rogue One: A Star Wars Story," and you'll soon see him as villainous Nolan Sorrento in Steven Spielberg's "Ready Player One," and as the villainous Sheriff of Nottingham in "Robin Hood."
And now, Variety reports, Mendelsohn is in talks to play the villain in Brie Larson's "Captain Marvel." Directors Anna Boden and Ryan Fleck directed Mendelsohn (and Ryan Reynolds!) in "Mississippi Grind," and they apparently want him back for "Captain Marvel." Variety had no details on his role, but the "Bloodline" star would likely play the leader of the extraterrestrial shapeshifters called The Skrulls.
"Captain Marvel" will take place in the early 1990s, an era before the modern Avengers, including the first "Iron Man." Samuel L. Jackson will return as Nick Fury.
"Captain Marvel" opens March 8, 2019, which is just two months before the Marvel Cinematic Universe gives us "Avengers 4." We can expect some connections.
Want more stuff like this? Like us on Facebook.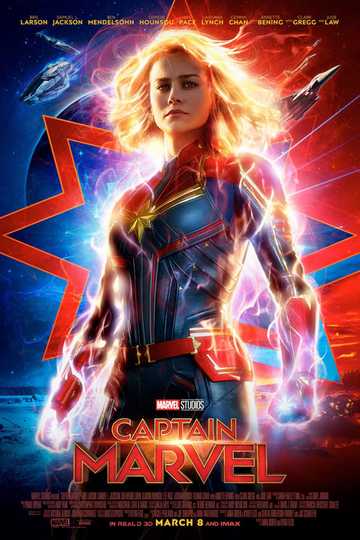 Captain Marvel
The story follows Carol Danvers as she becomes one of the universe's most powerful heroes when Earth is caught in the middle of a galactic war between two alien races. Set in the 1990s, Captain Marvel... Read More