 Do we already know the real title of "Avengers 4" or is it going to be an unpleasant surprise?
"Avengers: Infinity War" -- aka "Avengers 3" -- used to just be "Avengers: Infinity War, Part I" with "Avengers 4" as "Avengers: Infinity War, Part II." But then the two Russo Brothers movies were split into distinct movies with unique titles. The screenwriters recently emphasized that the two movies are "very different" in tone and structure. "They nearly feel like two different genres."
Marvel Studios boss Kevin Feige has already said that we won't get the official title of "Avengers 4" until after "Infinity War" comes out, because the title is too much of a spoiler.
On that note, a fan recently tweeted concern about the title's spoiler ... and the Russo Brothers confirmed that they should be afraid.
It should.

— Russo Brothers (@Russo_Brothers) March 30, 2018
Bwahahahaha. [cue thunder and lightning] They must be having fun.
Then again, the Russos sound pretty scared themselves -- of their big "Infinity War" spoilers getting out before everyone has a chance to see the movie.
"Avengers: Infinity War" officially opens in U.S. theaters on Friday, April 27, but the L.A. premiere is on April 23, and several countries are getting the movie on April 25. There's time for spoilers to spread across the Internet, potentially revealing not only the big reveals of "Avengers 3" but also the subject and title of "Avengers 4."
In the meantime, fans are busy speculating on what the "Avengers 4" title could really be -- with most non-joking guesses tied to comic book storylines. "Avengers: Infinity Gauntlet," "Avengers: Disassembled," and "New Avengers" appear to be leading contenders.
It's possible Zoe Saldana (Gamora) really did spoil the title as "Gauntlet" in an interview, but we shall see. If that's true, it's a switcheroo of the Marvel comics, since "The Infinity Gauntlet" was published first, followed by "The Infinity War" and "The Infinity Crusade."
"Avengers 4" opens May 3, 2019.
[Via: /FILM]
Want more stuff like this? Like us on Facebook.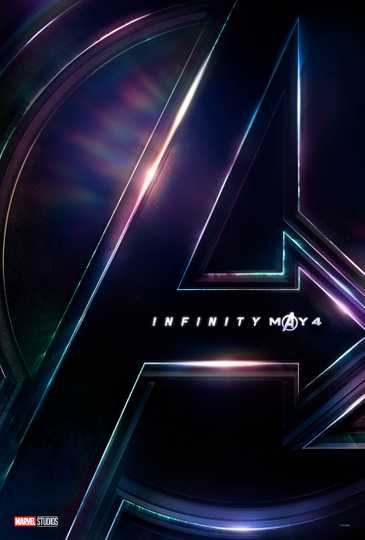 Avengers: Infinity War
As the Avengers and their allies have continued to protect the world from threats too large for any one hero to handle, a new danger has emerged from the cosmic shadows: Thanos. A despot of intergalactic... Read More