 "Agents of S.H.I.E.L.D." star Gabriel Luna is your new Terminator.
Deadline reports that the actor, who plays Robbie Reyes (aka Ghost Rider) on the ABC drama, will star in the sixth "Terminator" film.
He's joining already announced stars Diego Boneta ("Rock of Ages," "Scream Queens"), Colombian actress Natalia Reyes ("Lady, La Vendedora de Rosas," "Pickpockets") and Mackenzie Davis of "Blade Runner 2049."
Original "Terminator" stars Arnold Schwarzenegger and Linda Hamilton will return for the film, which Tim Hunter will direct from a script by David Goyer. The movie is set for a November 22, 2019 release.
Boneta currently stars in Netflix's "The Titan," a sci-fi thriller with Sam Worthington, the star of "Terminator: Salvation." It's a small, small, Terminator universe.
[Via Deadline]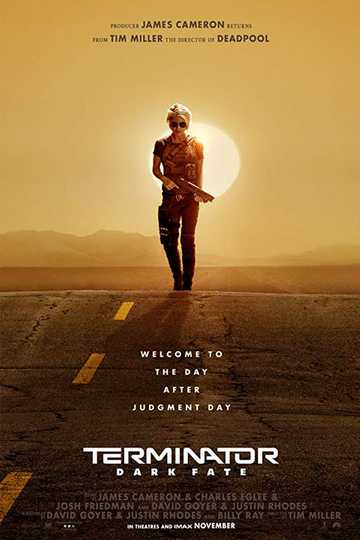 Terminator: Dark Fate
Decades after Sarah Connor prevented Judgment Day, a lethal new Terminator is sent to eliminate the future leader of the resistance. In a fight to save mankind, battle-hardened Sarah Connor teams up with... Read More