 The MTV Movie & TV Awards are getting a major dose of star(-lord) power: Chris Pratt is set to receive the Generation Award at the show next month.
MTV announced Pratt's selection on Thursday, noting in a video message that the versatile actor has been delighting fans on screens both small and big for years.
????????And your Generation Award recipient at the 2018 #MTVAwards is....Chris Pratt (@prattprattpratt) ???????? pic.twitter.com/npS2HMQiDZ

— Movie & TV Awards (@MTVAwards) May 10, 2018
Pratt got his break starring on WB series "Everwood," and later appeared as the adorably dim Andy Dwyer on beloved NBC sitcom "Parks and Recreation." Using that built-in charm, he made the leap into superstardom as the lead in "Guardians of the Galaxy," and has since headlined the blockbuster "Jurassic World" series. He also just reprised his "Guardians" role in one of the newly-minted biggest movies of all time, "Avengers: Infinity War," which itself is nominated for several Golden Popcorn awards this year.
It's safe to say that Pratt is a smart -- and timely -- choice for this honor, since he's been keeping pretty busy these days: His next flick, "Jurassic World: Fallen Kingdom," is due in theaters just days after the telecast. We're looking forward to seeing plenty more of the star in the coming weeks.
The 2018 MTV Movie & TV Awards, hosted by Tiffany Haddish, are slated for June 18.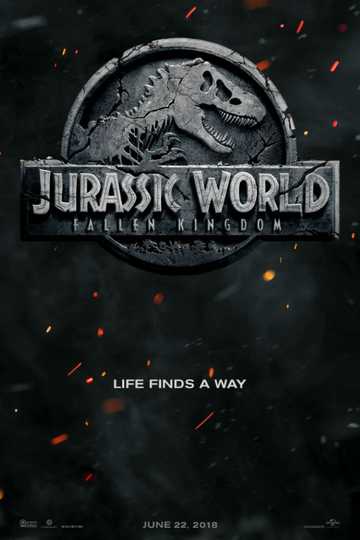 Jurassic World: Fallen Kingdom
Three years after the demise of Jurassic World, a volcanic eruption threatens the remaining dinosaurs on the isla Nublar, so Claire Dearing, the former park manager, recruits Owen Grady to help prevent... Read More