May 10th, 2018
by Stephanie Topacio Long
'The Spy Who Dumped Me' Trailer: Mila Kunis, Kate McKinnon Meet 'the Beyonce of the Government'
There's a lot of action coming our way this summer, and the trailers are getting us more and more pumped.
Lionsgate Films dropped its latest preview for "The Spy Who Dumped Me" on Thursday. The video shows off more of Mila Kunis and Kate McKinnon as Audrey and Morgan, two friends who get tied up (literally) in some action-heavy adventures thanks to a CIA agent ex-boyfriend. There are some perks to it, though: Along the way, they meet very interesting people. In particular, there's a funny scene in which the two encounter Gillian Anderson's character, a woman in charge.
"What? You're the boss? And yet you have not sacrificed one ounce of femininity," McKinnon's character, Morgan, marvels. "That is the Beyoncé of the government."
Watch below.
In addition to Kunis, McKinnon, and Anderson, the movie also stars Justin Theroux, Hasan Minhaj, Ivanna Sakhno, and Sam Heughan.
"The Spy Who Dumped Me" hits theaters Aug. 3.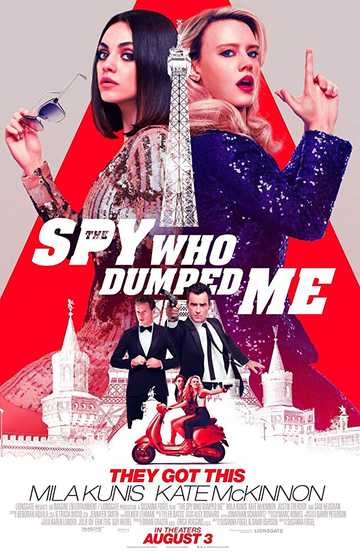 The Spy Who Dumped Me
Audrey and Morgan, two thirty-year-old best friends in Los Angeles, are thrust unexpectedly into an international conspiracy when Audrey's ex-boyfriend shows up at their apartment with a team of deadly... Read More