During Friday's Sony Pictures panel at San Diego Comic Con, it was revealed that there would be more Spider-characters that will appear in "Spider-Man: Into the Spider-Verse." We'd known that the upcoming animated feature, written by Phil Lord and produced by Lord and Chris Miller (the duo behind "21 Jump Street," "Cloudy with a Chance of Meatballs" and "The Lego Movie"), would feature young Miles Morales (Shameik Moore), learning of his superpowers while also realizing that there are other Spider-people, with the trailers featuring not only Peter Parker (Jake Johnson) but also Spider-Gwen (Hailee Steinfeld). But what was made incredibly clear during the panel was that there are many more super-powered characters in this Spider-verse.
On Friday, it was announced that John Mulaney is playing Spider-Ham (a goofy, Howard the Duck-style pig version of Spider-Man), Kimiko Glenn is playing Peni Parker aka SP//der (this is a super cool character, a Japanese middle-schooler adopted by Aunt May and Uncle Ben who has psychic powers, a robotic spider-suit and a telepathic bond with a radioactive spider that lives in the suit) and maybe most deliciously of all, Nicolas Cage will play Spider-Man Noir (a version of the character from a hyper-stylized 1930s-style world). This is the second animated superhero role for Cage, who essays Superman in next week's very awesome "Teen Titans Go! To the Movies." All of these casting announcements are very, very cool.
What do you think about these new Spider-characters? And who else do you want to show up in "Spider-Man: Into the Spider-Verse?" Spider Moon-Man? Spider Ma'am? Man-Spider? Let us know!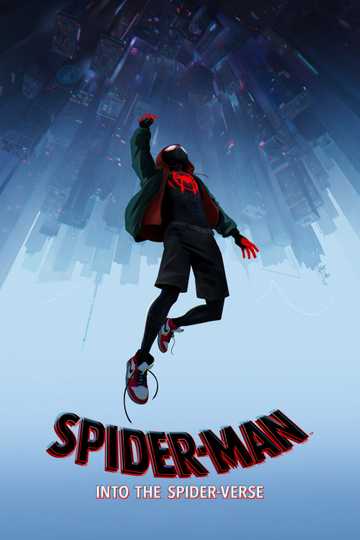 Spider-Man: Into the Spider-Verse
Miles Morales is juggling his life between being a high school student and being a spider-man. When Wilson "Kingpin" Fisk uses a super collider, others from across the Spider-Verse are transported to this... Read More