Well. Chris Hemsworth may or may not be in "Star Trek 4," but he seems free to take over Ryan Reynolds' job as Deadpool.
That's boldly going where only one guy has gone before!
Hemsworth made headlines Friday for his "Star Trek" salary dispute, but he seemed to be in great spirits over the weekend. That's probably because he celebrated his birthday on August 11, turning 35.
Thor had some birthday cake, as one does, and that's when he made his quip about taking over as the Merc with a Mouth:
Of course, Ryan Reynolds jumped in and offered to be the new Thor:
They're joking, but there's something to that idea. Marvel and Disney are in the process of joining forces, which should eventually bring the MCU and Marvel-Fox worlds together. Anyone else up for a Thor/Deadpool buddy movie?
So on Saturday Thor almost burned his other eye out. On Sunday, he won a Teen Choice Award, but wasn't around to accept it because he's filming "Men in Black" in the U.K. So instead he taped a cute video, sharing "Avengers 4" title and plot spoilers that just didn't survive the connection:
We're supposed to learn the title of "Avengers 4" sometime later this year, around when we get the first teasers for "Captain Marvel." "Avengers 4" opens in theaters May 4 (for now). Meanwhile, "Deadpool 2" is now out on Digital and coming to DVD/Blu-ray August 21.
Want more stuff like this? Like us on Facebook.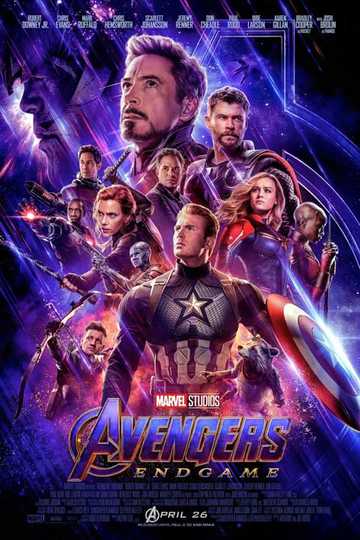 Avengers: Endgame
After the devastating events of Avengers: Infinity War, the universe is in ruins due to the efforts of the Mad Titan, Thanos. With the help of remaining allies, the Avengers must assemble once more in... Read More