August 28th, 2018
by Katie Roberts
Matt Smith Joins 'Star Wars: Episode IX'
The "Star Wars" universe just keeps expanding: Matt Smith has joined the sprawling cast of the upcoming "Episode IX."
Variety has the scoop that the "Doctor Who" and "The Crown" alum will be featured in the flick, playing a "key role." As per usual with Disney and Lucasfilm flicks so early on in the production process, no other details about Smith's casting were available.
"Episode IX" has already added a number of high-profile stars to the galaxy far, far away in recent weeks, including two who have previously worked with director J.J. Abrams: Keri Russell (who played the titular character on Abrams's WB series "Felicity," and later appeared in the director's "Mission: Impossible III") and Dominic Monaghan (who starred on the Abrams-produced "Lost"). They join fellow "Star Wars" newcomers Naomi Ackie and Richard E. Grant.
As if those impressive names weren't enough, the returning cast list is equally starry and ridiculously sprawling. It includes Daisy Ridley, Adam Driver, John Boyega, Oscar Isaac, Lupita Nyong'o, Domhnall Gleeson, Kelly Marie Tran, Joonas Suotamo, Billie Lourd, Anthony Daniels, Billy Dee Williams, and Mark Hamill. The late Carrie Fisher will also be featured, in the form of bonus footage from the filming of "The Last Jedi."
We can't wait to see how Smith factors into the production. (And can't wait for this movie, period.) The film is shooting now in the UK.
"Star Wars: Episode IX" is due in theaters on December 20, 2019.
[via: Variety]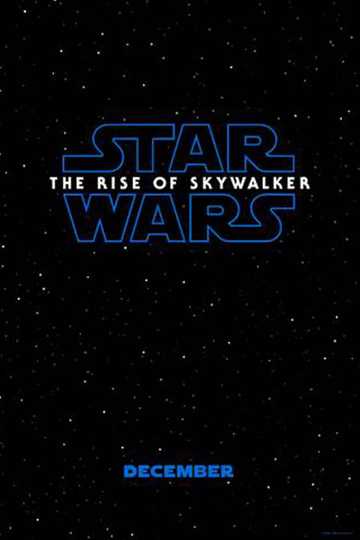 Star Wars: The Rise of Skywalker
The surviving Resistance faces the First Order once again as the journey of Rey, Finn and Poe Dameron continues. With the power and knowledge of generations behind them, the final battle begins. Read More