"Crazy Rich Asians" worked HARD over Labor Day weekend.
The Jon M. Chu rom-com topped the domestic box for the third weekend in a row. That makes it the fourth film this year to three-peat, after "Jumanji: Welcome to the Jungle," "Black Panther," and "Avengers: Infinity War."
"Crazy Rich Asians" picked up an estimated $28.3 million over the four-day Labor Day weekend. It easily passed the $100 million mark, and now has a total of just over $117 million at the domestic box office. As THR noted, "Crazy Rich Asians" is now the most successful Hollywood studio romantic comedy since "The Proposal" in 2009. It also has potential to become the second highest-grossing rom-com of all time.
Once again, "The Meg" took second place, followed by "Mission: Impossible - Fallout," which just had a series high opening in China.
New movie "Operation Finale" opened in fourth place with $7.8 million across the long weekend. "Searching," which went wide this week after a very strong limited opening last week, took fifth with $7.6 million.
You really can't overemphasize this extraordinary moment for Asian representation on screen -- between "Crazy Rich Asians," "Searching," and the hugely popular new Netflix film "To All the Boys I've Loved Before."
"Christopher Robin" took sixth, followed by "Alpha," "The Happytime Murders," "BlacKkKlansman," and "Mile 22."
"Incredibles 2" opened back in mid-June, but still managed to take No. 11 at the domestic box office. And it just passed another milestone. It became the first animated movie -- and only the ninth film ever -- to make more than $600 million at the domestic box office. It's also the third Disney film to reach that milestone in this year alone, after "Black Panther" and "Avengers: Infinity War."
"Incredibles 2" did better than new film "Kin," which opened in more theaters than "Operation Finale" but had to settle for No. 12 across the August 31-September 3 weekend.
Final end-of-summer numbers won't be in until Tuesday, but -- according to THR -- comScore predicted an uptick of 14.4 percent, which would be the best summer-over-summer increase in more than 20 years.
"The Nun" will scold you to death starting September 7. Jennifer Garner's "Peppermint" also opens that day. "The Predator," "A Simple Favor" and "White Boy Rick" follow on September 14.
[Via: The Hollywood Reporter, Deadline, Box Office Mojo, Variety]
Want more stuff like this? Like us on Facebook.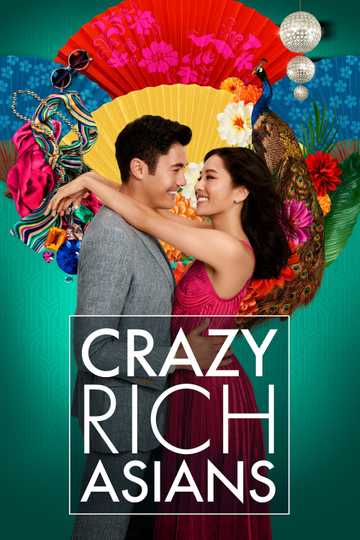 Crazy Rich Asians
An American-born Chinese economics professor accompanies her boyfriend to Singapore for his best friend's wedding, only to get thrust into the lives of Asia's rich and famous. Read More