In the time it took Thanos to snap away half of existence, Twitter had already taken the new "Captain Marvel" photo of The Skulls and made it a meme.
Because it was that easy.
Yesterday, Entertainment Weekly dropped a bunch of new photos and intel about "Captain Marvel," including the first look at the villains, The Skrulls.
In Marvel Comics, The Skrulls are a race of extraterrestrial shapeshifters. Ben Mendelsohn plays Talos, the leader of the Skrulls, who infiltrates S.H.I.E.L.D. in his human form. There's speculation about other secret Skrulls who might be out there.
While comic book fans got excited to see a glimpse of the Skrulls, many others took the opportunity to mock the album-cover style photo:
Yeah, there are a lot of Piccolo jokes too.
Laugh while you can! The Skrulls are coming soon enough -- and hopefully we will see them in action very soon in a trailer.
"Captain Marvel" opens in theaters March 8th, 2019.
[Via: Polygon]
Want more stuff like this? Like us on Facebook.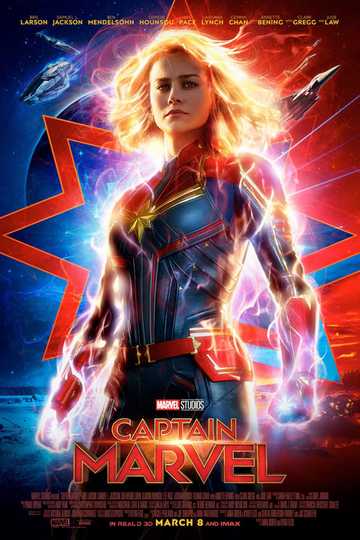 Captain Marvel
The story follows Carol Danvers as she becomes one of the universe's most powerful heroes when Earth is caught in the middle of a galactic war between two alien races. Set in the 1990s, Captain Marvel... Read More