Ariana Grande has some "Mean Girls" actors to say "Thank U" to.
The pop star has been teasing her music video for "Thank U, Next," and she enlisted the help of multiple "Mean Girls" cast members to do so. In a video inspired by the hit comedy, they gush about Grande, much like the students of North Shore High did for Regina George (Rachel McAdams).
One of the people who weighs in is Jonathan Bennett, who played Regina's ex-boyfriend Aaron Samuels. He offered a nod to a scene in the movie in which Regina flaunted Aaron in front of Cady Heron (Lindsay Lohan), saying, "Ariana Grande told me my hair looked sexy pushed back. She's not wrong."
Next up is Stefanie Drummond, whose character, Bethany Byrd, was the one Regina once punched in the face. This time, she's got a new story to tell (while wearing a pink polo, natch): "Ariana broke off an engagement, so I found a guy to propose to me, and I broke off an engagement."
Watch the full teaser video below.
The "Thank U, Next" clips we've seen so far have been inspired by multiple movies, including "Bring It On" and "13 Going on 30." In addition to the "Mean Girls" actors, there have been cameos from actress Jennifer Coolidge, pop singer Troye Sivan, comedian Colleen Ballinger, and YouTuber Gabi DeMartino, as Entertainment Weekly reports.
[h/t: EW]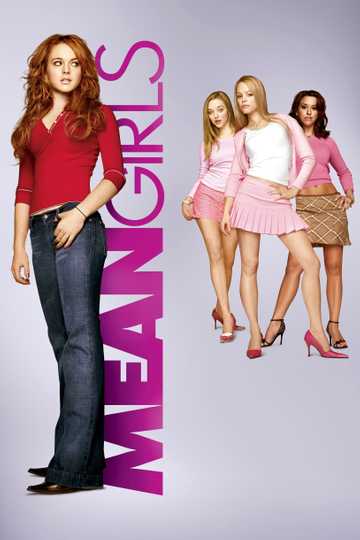 Mean Girls
Cady Heron is a hit with The Plastics, the A-list girl clique at her new school, until she makes the mistake of falling for Aaron Samuels, the ex-boyfriend of alpha Plastic Regina George. Read More