Matthew McConaughey's 'The Beach Bum' Among Films Premiering at SXSW 2019
The SXSW Film Festival's 2019 lineup has been announced -- and what a lineup it is.
There are six films headlining the nine-day festival, all of which are making their world premiere. As SXSW puts it, they've got "big names, big talent." The headliners include "The Beach Bum" starring Matthew McConaughey; "Booksmart," directed by Olivia Wilde; Gene Stupnitsky's "Good Boys"; "The Highway Men" starring Kevin Costner and Woody Harrelson; an untitled rom-com toplined by Seth Rogen and Charlize Theron; and Jordan Peele's "Us."
The festival is held annually in Austin, Texas, and this year, it starts on March 8 and ends on March 17. SXSW describes its lineup as featuring "high caliber and diverse films ranging from independent films by new filmmakers to Hollywood comedies and genre standouts." All in all, there will be 102 features and TV episodes screened. "Us" has the honor of opening the big event.
There's a lot for attendees to be excited about. Read about the headliners below.
Headliners
"The Beach Bum"
Director/Screenwriter: Harmony Korine
The Beach Bum follows the hilarious misadventures of Moondog (Matthew McConaughey), a rebellious rogue who always lives life by his own rules. Co-starring Snoop Dogg, Zac Efron, and Isla Fisher, The Beach Bum is a refreshingly original and subversive. Cast: Matthew McConaughey, Snoop Dogg, Isla Fisher, Stefania Lavie Owen, Jimmy Buffett, Zac Efron, Martin Lawrence (World Premiere)
"Booksmart"
Director: Olivia Wilde, Screenwriters: Emily Halpern, Sarah Haskins, Susanna Fogel, Katie Silberman
Told from a wildly original, fresh and modern perspective, Booksmart is an unfiltered comedy about high school friendships and the bonds we create that last a lifetime. Capturing the spirit of our times, the film is a coming of age story for a new generation. Cast: Kaitlyn Dever, Beanie Feldstein, Jessica Williams, Will Forte, Lisa Kudrow, Jason Sudeikis (World Premiere)
"Good Boys"
Director: Gene Stupnitsky, Screenwriters: Lee Eisenberg, Gene Stupnitsky
The writers of Superbad and the producers of Sausage Party take on sixth grade in Universal Pictures' Good Boys, an R-rated comedy about three friends on an epic one-day odyssey of bad decisions. Cast: Jacob Tremblay, Keith L. Williams, Brady Noon, Molly Gordon, Midori Francis, Josh Caras (World Premiere)
"The Highwaymen"
Director: John Lee Hancock, Screenwriter: John Fusco
The outlaws made headlines. The lawmen made history. From director John Lee Hancock (The Blind Side), The Highwaymen stars Kevin Costner and Woody Harrelson in the untold true story of the legendary detectives who brought down Bonnie and Clyde. Cast: Kevin Costner, Woody Harrelson, Kathy Bates, Kim Dickens (World Premiere)
Untitled Seth Rogen/ Charlize Theron Comedy
Director: Jonathan Levine, Screenwriter: Dan Sterling
An ambitious diplomat with a spotless reputation and a hard-partying journalist hilariously redefine "international relations" as they try to keep their red-hot romance under wraps. Cast: Seth Rogen, Charlize Theron, O'Shea Jackson Jr., Andy Serkis, June Diane Raphael, Ravi Patel and Alexander Skarsgård (World Premiere)
"Us"
Director/Screenwriter: Jordan Peele
An original nightmare from Oscar-winner Jordan Peele (Get Out), starring Lupita Nyong'o and Winston Duke, Us pits an average American family against a terrifying opponent: doppelgängers of themselves. Cast: Lupita Nyong'o, Winston Duke, Elisabeth Moss, Tim Heidecker, Yahya Abdul-Mateen II, Anna Diop, Evan Alex, Shahadi Wright-Joseph, Madison Curry, Cali Sheldon (World Premiere)
The full lineup can be found here.
Note: A previous version of this article contained a misspelling of Kim Dickens's name.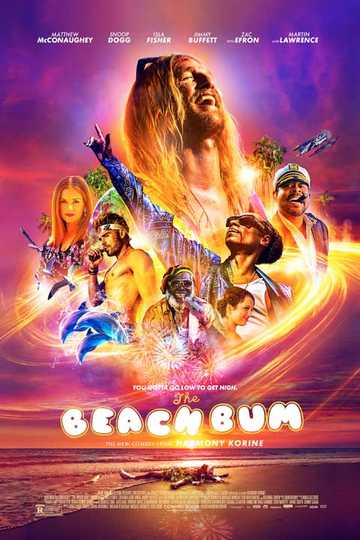 "You gotta go low to get high."
1 hr 35 min
Mar 29th, 2019
An irreverent comedy about the misadventures of Moondog, a rebellious stoner and lovable rogue who lives large. Read the Plot