'Aladdin' TV Spot Reveals Will Smith's Blue Genie and Twitter Has Jokes
Will Smith's Genie is definitely blue in the upcoming live-action remake of "Aladdin." And everyone has some thoughts about that.
Disney rolled out a TV spot for the movie, which opens May 24, during the Grammy Awards Sunday night and it reveals Smith's blue Genie for the first time.
When the first photos came out in December, fans jumped over the fact that Smith was seen in human form (above). Smith himself reassured us all that he would be blue, just like the Robin Williams-voiced character in the 1992 animated version.
Now, this TV spot shows that Smith was telling the truth, and oh, is it some truth.
The trailer also provides glimpses at Mena Massoud's titular thief with a heart of gold, Naomi Scott as Princess Jasmine, and the sprawling city of Agrabah. But let's face it, all anyone cares about is Smith's Genie and Twitter had plenty to say about his appearance: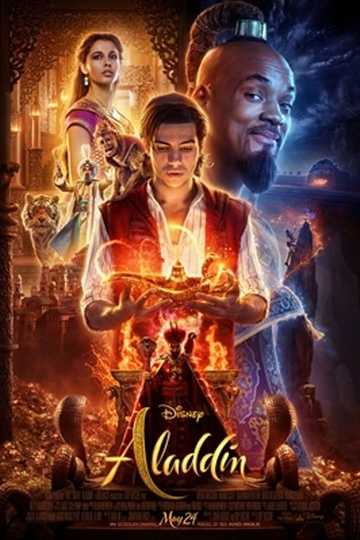 "Choose Wisely."
A kindhearted street urchin named Aladdin embarks on a magical adventure after finding a lamp that releases a wisecracking genie while a power-hungry Grand Vizier... Read the Plot