April 10th, 2019
by Kelly Woo
Russo Brothers to Oversee MGM Remakes, Including 'Thomas Crown Affair'
Now that it's "Endgame," the Russo brothers are figuring out their post-Marvel lives.
Directors Joe and Anthony Russo, who have directed four MCU films (including the upcoming "Avengers: Endgame"), have signed a deal that will make them "spiritual creative architects" of iconic properties in the MGM library, according to Deadline.
Their production company, AGBO, will embark on "a multi-film non-exclusive creative partnership to co-develop, co-produce and co-finance a slate of projects."
The first film to fall under the partnership will be a reimagining of "The Thomas Crown Affair" starring Michael B. Jordan, which has been in development for several years.
The Russos could end up directing that remake, as they both love the 1968 original starring Steve McQueen and Faye Dunaway.
AGBO will also develop James Madigan's live action/animation take on "The Rats Of Nimh," based on the award-winning books by author Robert C. O'Brien, as well as the original film "Hacienda."
Currently, AGBO has several projects in the pipeline, including the mystery thriller "21 Bridges" with Chadwick Boseman, Sienna Miller, and Taylor Kitsch.
After "Avengers: Endgame," the Russos' next directing gig will be the opioid drama "Cherry" with Tom Holland.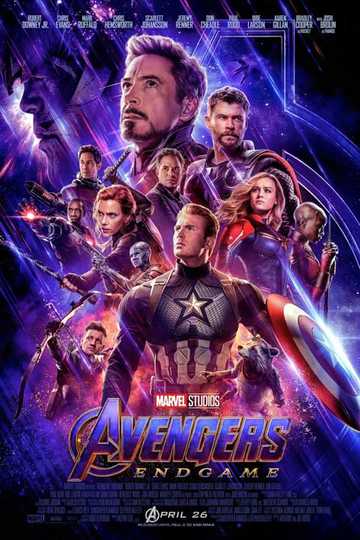 Avengers: Endgame
"Part of the journey is the end."
After the devastating events of Avengers: Infinity War, the universe is in ruins due to the efforts of the Mad Titan, Thanos. With the help of remaining allies,...Read the Plot
Watch Trailer