It should come as no surprise that "Avengers: Endgame" is expected to do big business at the box office, after setting off a ticket presale frenzy. And days ahead of its stateside debut, the flick is already over-performing overseas.
Deadline reports that midnight showings have officially started in China (where it's currently Wednesday in local time), and the ticket presale total for these earliest screenings is an estimated $26.8 million. That's a solid number for preview screenings in general, but in context of other Chinese opening night debuts, it's even more staggering: The previous record-holder was "The Fate of the Furious," which made a comparatively paltry $9.1 million in 2017. ("Infinity War," meanwhile, made $8.9 million.)
Overall, "Endgame" is expected to perform exceptionally well in China, with current ticket presales totaling $114.5 million. According to Deadline, that's almost twice what "Infinity War" pulled in last year in presales in the country ($65 million). All told, the film's five-day opening in China is estimated to rake in $250 million to $280 million.
That sum is expected to contribute to what's looking to be a history-making weekend at the worldwide box office. "Endgame" is already sparking whispers of a potential $1 billion total opening haul. That may be wishful thinking, but then again, Marvel fans have already broken the internet -- who's to say they can't break the box office, too?
[via: Deadline]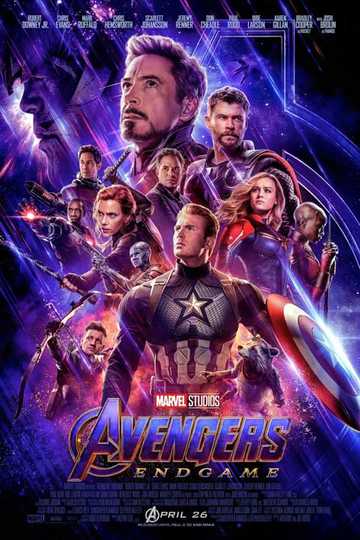 Avengers: Endgame
After the devastating events of Avengers: Infinity War, the universe is in ruins due to the efforts of the Mad Titan, Thanos. With the help of remaining allies, the Avengers must assemble once more in... Read More