The third chapter in the "John Wick" series is set to hit theaters later this month, and to celebrate, Lionsgate is inviting fans to experience the luxury of the hotel where the titular hero hides out.
Like the franchise itself, however, there are plenty of twists and turns that fans must endure to join the exclusive Continental Experience. The one-day-only pop-up takes place on May 10 in New York City at the actual shooting location for "John Wick: Chapter 3 - Parabellum," featuring recreated interiors of the fictional Continental hotel.
According to this, here are some of the surprises awaiting attendees of the immersive experience:"
Fans of the John Wick saga can expect to see some familiar elements. The location is set in the real interior shooting location from 'John Wick: Chapter 3 - Parabellum.' Inside, activations representing all three films will bring fans closer to the story than ever before. Hotel staff & characters will interact and perform, prizes will be given out, and there may even be some special guests stopping by.
Entrance will be granted on an invite-only basis, with fans able to win access through several different avenues, including signing up for a special email list, finding actual prop coins from the film scattered across New York City, and using the CURB App in NYC yellow cabs. More information about the event can be found here.
"John Wick: Chapter 3 - Parabellum," starring Keanu Reeves, Halle Berry, and Laurence Fishburne, is due in theaters on May 17.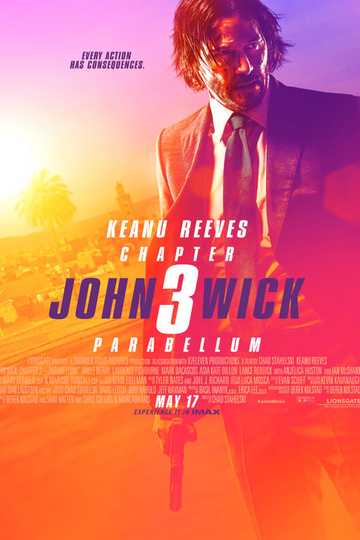 John Wick: Chapter 3 - Parabellum
Super-assassin John Wick returns with a $14 million price tag on his head and an army of bounty-hunting killers on his trail. After killing a member of the shadowy international assassin's guild, the... Read More