'Angel Has Fallen' Trailer: Gerard Butler Is Framed for an Assassination Attempt
Life isn't getting any less exciting for Gerard Butler's Secret Service agent character, Mike Banning.
The new "Angel Has Fallen" trailer is here, and it looks as action-packed as its predecessors, 2013's "Olympus Has Fallen" and 2016's "London Has Fallen." Butler reprises his role as Banning, who works to protect President Allan Trumball, again played by Morgan Freeman. It's no easy feat -- there's an attempt on the president's life early on in the trailer, and Banning is framed for the crime. He goes on the run as he tries to clear his name and unravel the plot.
"The president is not safe," he says. "They're trying to finish the job, and I'm not going to stop until I prove who did this."
Watch below.
The film is directed by Ric Roman Waugh, and the cast also includes Jada Pinkett Smith, Lance Reddick, Tim Blake Nelson, Piper Perabo, Nick Nolte, and Danny Huston.
"Angel Has Fallen" opens Aug. 23.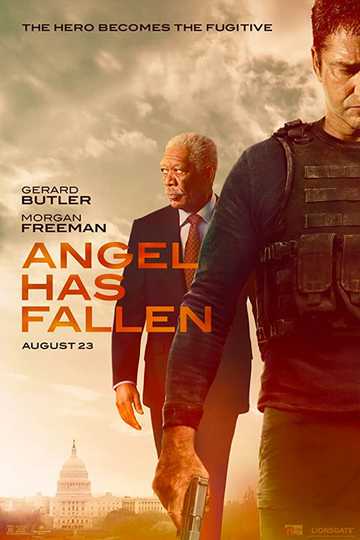 "Loyalty is under fire"
After a treacherous attack, Secret Service agent Mike Banning is charged with attempting to assassinate President Trumbull. Chased by his own colleagues and the... Read the Plot