Gerard Butler Is on the Hunt in New 'Angel Has Fallen' Trailer
Secret Service agent Mike Banning is at it again.
Lionsgate has released a new trailer for "Angel Has Fallen" starring Gerard Butler, and there is no rest for the weary. In the sequel to "Olympus Has Fallen" and "London Has Fallen," Butler's Banning is not only trying to protect the president (Morgan Freeman) but also clear his name after he's framed for an assassination attempt.
The trailer shows Banning discussing migraines he's been having. He claims they started after a concussion he got in a car accident, but from the rest of the footage we see, there are bigger risks in his life than riding in a car. He becomes the subject of a massive manhunt, and yet, in spite of the danger, he seems to have a plan.
"Don't worry about finding me," he says at one point. "I'll find you."
Watch below.
Butler and Freeman star alongside Jada Pinkett Smith, Lance Reddick, Tim Blake Nelson, and Piper Perabo. The cast also includes Nick Nolte and Danny Huston.
"Angel Has Fallen" opens Aug. 23.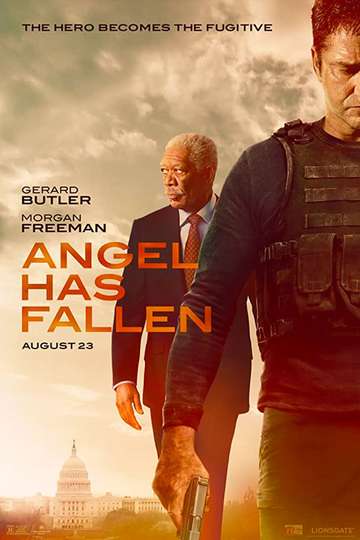 "Loyalty is under fire"
After a treacherous attack, Secret Service agent Mike Banning is charged with attempting to assassinate President Trumbull. Chased by his own colleagues and the... Read the Plot