Amazon Will Give Adam Driver Film 'The Report' an Oscar-Qualifying Theatrical Run
Amazon Studios clearly think they have an award winner with the dramatic true story "The Report."
The film, which stars Adam Driver, Jon Hamm and Annette Bening, will play theaters for two weeks beginning on September 27, before its streaming debut on Amazon on October 11. That's the required amount of time to qualify for Oscar nomination. (The Academy opted not to expand that window despite recent controversy about streaming films and Oscar consideration.)
The film, which played this year's Sundance festival, stars Driver as Daniel Jones, who investigated and wrote about the CIA's secret torture program and then fought to have the report released.
Bening costars as Senator Dianne Feinstein and Jon Hamm plays then White House Chief of Staff Denis McDonough.
Scott Z. Burns, whose screenplays include Steven Soderbergh films "Contagion" and "Side Effects," wrote and directed. (He also wrote the screenplay for the 25th Bond film: Phoebe Waller-Bridge was then brought in to "polish" the script.)
"Our hope with 'The Report' has always been that we would find a way for it to reach the largest audience possible. We are thrilled that Amazon Studios is putting so many resources behind reaching that goal," said Burns of the film getting a limited theatrical release.
Head of Amazon Studios Jennifer Salke said, "'The Report' is an enthralling, investigative thriller featuring pitch-perfect performances and brilliant storytelling from Scott and the entire team. We are so proud to share this uniquely authentic and incredibly timely story about a true, American hero and his quest for truth and justice with our global Prime Video customers."
Driver received his first Oscar nomination for his role in last year's BlacKkKlansman." Bening has been nominated for four Oscars.
[Via Deadline]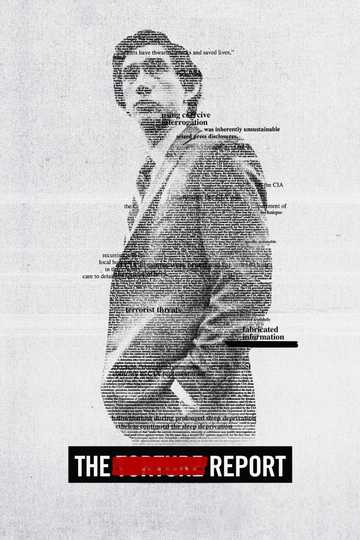 "Truth matters"
1 hr 58 min
Nov 15th, 2019