Three visionaries face off in the upcoming film "The Current War," and a new trailer offers a glimpse at the battle.
The film stars Benedict Cumberbatch, Michael Shannon, and Nicholas Hoult as Thomas Edison, George Westinghouse, and Nikolai Tesla, respectively. It is set in late 1880s as Edison prepared to bring his new DC electricity technology to Manhattan. He faces a challenge, however, as Westinghouse and Tesla make the case for an alternative.
If that doesn't sound, well, electric to you, the trailer will convince you otherwise. It sets the stage for a war with unbelievably high stakes.
"If Mr. Edison succeeds, he will set us back so far we may never recover," says Tesla.
"Did I mention that his system is lethal?" Edison later says.
And innovator and investor Samuel Insull (Tom Holland) pops up with a truly ominous warning: "There is a possibility you'll be putting in jeopardy the lives of 28 million people."
Watch below.
The film also stars Katherine Waterston, Matthew McFadyen, and Tuppence Middleton. It is directed by Alfonso Gomez-Rejon from a script by Michael Mitnick. "The Current War" hits theaters Oct. 4.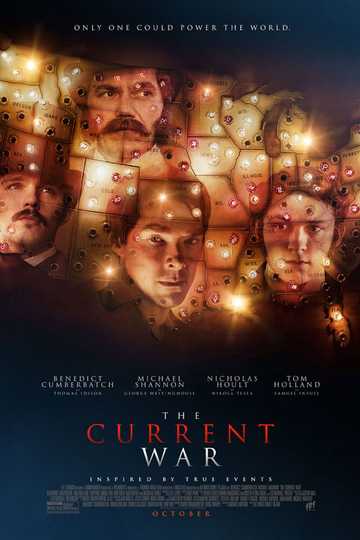 The Current War
Electricity titans Thomas Edison and George Westinghouse compete to create a sustainable system and market it to the American people. Read More