'The Little Mermaid' Remake Adds Awkwafina, Jacob Tremblay
Disney's live-action remakes keep coming, and now "The Little Mermaid" has made some big moves. The upcoming adaptation has added Awkwafina and Jacob Tremblay to the cast, Variety reports. The actors will star as two of Ariel's friends, with Awkafina voicing Flounder and Tremblay voicing Scuttle.
So far, the lead role of Ariel hasn't been cast, but the villain Ursula may be played by Melissa McCarthy. She is reportedly in talks in spite of earlier rumors that Lady Gaga was being eyed for the role. Regardless, we'd say the cast is coming together nicely.
The film is a remake of the 1989 animated classic with Rob Marshall directing. David Magee wrote the script after Jane Goldman penned an earlier draft. The movie will feature a mix of old and new songs, with Alan Menken and Lin-Manuel Miranda working on the new ones.
Awkafina and Jacob Tremblay have both starred in high-profile films recently and have still others on the way. She had a big year last year with roles in "Ocean's 8" and "Crazy Rich Asians." Meanwhile, some of his films include "Wonder," "The Book of Henry," and "Room." Coming up for Awkwafina are "The Farewell" and "Jumanji: The Next Level," and Tremblay stars in the soon-to-be-released "Good Boys."
"The Little Mermaid" live-action adaptation is being produced by Marshall, Miranda, Marc Platt, and John DeLuca.
[via: Variety]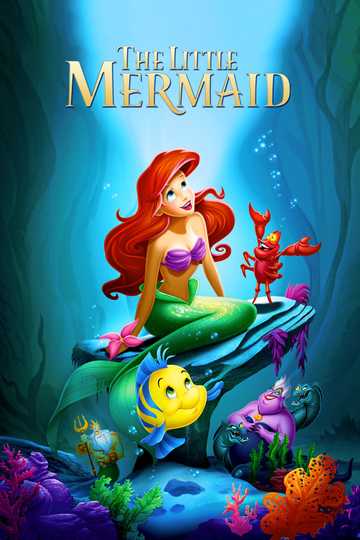 "Somewhere under the sea and beyond your imagination is an adventure in fantasy."
1 hr 23 min
Nov 17th, 1989
This colorful adventure tells the story of an impetuous mermaid princess named Ariel who falls in love with the very human Prince Eric and puts everything on the... Read the Plot