New 'It: Chapter Two' Trailer Brings Back Pennywise With a Vengeance
Pennywise is still the scariest clown in town.
The final "It: Chapter Two" trailer made its debut online on Thursday after being unveiled at San Diego Comic-Con the evening before. It's another terrifying look at the return of Pennywise (Bill Skarsgard) and the havoc he wreaks in Derry, Maine. The preview brings us back into the sewers and into our nightmares.
We see plenty of the Losers. The grown-up versions of Beverly (Jessica Chastain), Bill (James McAvoy), Richie (Bill Hader), Eddie (James Ransone), Ben (Jay Ryan), and Mike (Isaiah Mustafa) remember their oath to stop "it." Too bad Pennywise has had 27 years to prepare for his horrifying return. Watch below.
Eesh. We're going to have to make sure we avoid all fairs, balloons, and manholes for the foreseeable future. And sleep with the light on.
"It Chapter Two" is directed by Andy Muschietti from a script by Gary Dauberman, based on the Stephen King novel "It." The film hits theaters Sept. 6.
For all of our San Diego ComicCon coverage, please click here!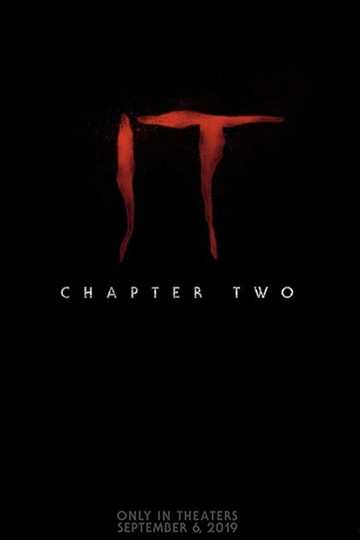 "You'll Float Again"
27 years after overcoming the malevolent supernatural entity Pennywise, the former members of the Losers' Club, who have grown up and moved away from Derry, are... Read the Plot