July 23rd, 2019
by Katie Roberts
Reba McEntire, Rachel Brosnahan Join 'Spies in Disguise' With Will Smith, Tom Holland
The voice cast of Will Smith and Tom Holland's upcoming odd couple action flick "Spies in Disguise" just added even more star power, with two more actresses joining the eclectic ensemble.
The Hollywood Reporter broke the news that country superstar Reba McEntire and Emmy winner Rachel Brosnahan ("The Marvelous Mrs. Maisel") have just signed on to lend their voices to the film. Details about their characters have not yet been provided.
In addition to McEntire and Brosnahan, "Spies in Disguise" features an intriguing supporting lineup, including the previously announced Ben Mendelsohn, Karen Gillan, Rashida Jones, DJ Khaled, and Masi Oka. Oscar-winning composer Mark Ronson ("A Star Is Born") is handling the music for the film.
"Spies in Disguise" follows suave super spy Lance Sterling (Smith), who relies on introverted scientist Walter Beckett (Holland) to create the gadgets he uses on his missions. But a sudden turn of events thrusts the unlikely duo into new roles, with the pair needing to rely on each other in an entirely different way -- and save the world while they're at it.
Based on the film's first trailer, "Spies in Disguise" looks like the kind of fun animated film that will appeal to the entire family. It's due in theaters on December 25.
[via: The Hollywood Reporter]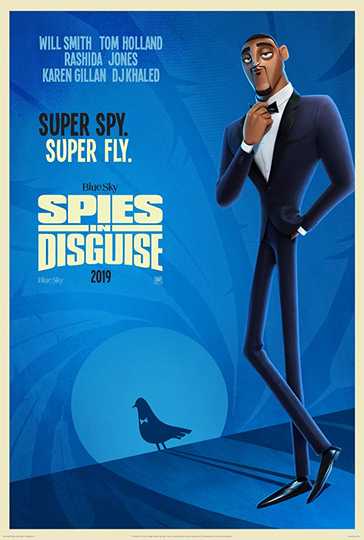 Spies in Disguise
Super spy Lance Sterling and scientist Walter Beckett are almost exact opposites. Lance is smooth, suave and debonair. Walter is… not. But what Walter lacks in social skills he makes up for in smarts... Read More