July 30th, 2019
by Kelly Woo
'The Lion King' Crosses $1 Billion at Global Box Office
"The Lion King" can really feel the love from the box office.
Disney's live-action remake of its 1994 animated classic has crossed the $1 billion mark at the worldwide box office after just 19 days in release.
"The Lion King" debuted on July 19 with a massive $185 million opening weekend. 
It became the fourth member of the billion-dollar Disney club this year, after "Captain Marvel," "Avengers: Endgame," and the live-action remake of "Aladdin."
The remake deploys photorealistic CGI and features an all-star cast including Donald Glover as Simba, Beyoncé as Nala, Seth Rogen as warthog Pumbaa, Billy Eichner as meerkat Timon, Chiwetel Ejiofor as Scar, and James Earl Jones once again as Mufasa.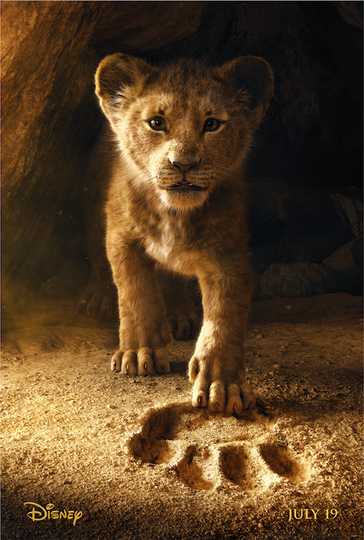 The Lion King
Simba idolizes his father, King Mufasa, and takes to heart his own royal destiny. But not everyone in the kingdom celebrates the new cub's arrival. Scar, Mufasa's brother—and former heir to the throne—has... Read More