'Matrix 4' Officially Happening, with Keanu Reeves, Carrie Anne Moss and Lana Wachowski Returning
There is no spoon.
There's also no stopping the "Matrix" franchise, which seemed to (pretty definitively) wrap up with 2003's weirdly underrated "The Matrix Revolutions." Warner Bros announced today (via Variety) that Keanu Reeves and Carrie Ann-Moss would return to the digital landscape once again, in a fourth film directed by Lana Wachowski, one half of the Wachowski directing team that spearheaded the first three films. (Lana's sister, Lilly Wachowski, has a forthcoming Showtime series called "Work in Progress.")
Interestingly, the new script will be written by Wachowski, Aleksander Hemon (an author who appeared on the Wachowskis' Netflix series "Sense8") and David Mitchell, the celebrated British novelist (the Wachowskis adapted his novel "Cloud Atlas" and he, in turn, worked on "Sense8" – at one point he was pegged to write all of season 3 before it was abandoned). Also interesting: Neo and Trinity died in the last movie.
"We could not be more excited to be re-entering the Matrix with Lana," said Warner Bros. Picture Group chairman Toby Emmerich in an official statement. "Lana is a true visionary — a singular and original creative filmmaker — and we are thrilled that she is writing, directing and producing this new chapter in 'The Matrix' universe."
For her part, Lana said: "Many of the ideas Lilly and I explored 20 years ago about our reality are even more relevant now. I'm very happy to have these characters back in my life and grateful for another chance to work with my brilliant friends."
Work on the sequel is said to begin in early 2020. We cannot wait.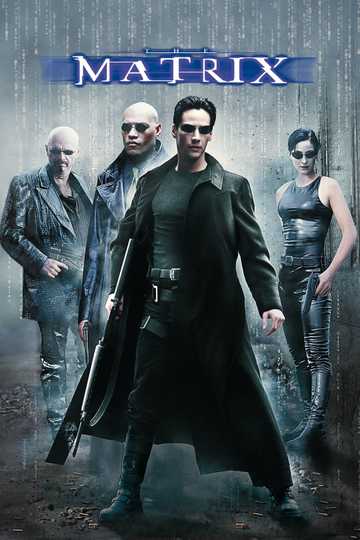 "Welcome to the Real World."
2 hr 16 min
Mar 30th, 1999
Set in the 22nd century, The Matrix tells the story of a computer hacker who joins a group of underground insurgents fighting the vast and powerful computers who... Read the Plot