Female Filmmakers in Focus: Chloé Zhao's 'Nomadland' & Angelina Jolie's 'By the Sea'
Welcome to this week's edition of Female Filmmakers in Focus, a column where you will find a recommendation for films directed by women to seek out each week.
Nomadland (2020) - directed by Chloé Zhao
With the wide release of her third film 'Nomadland' into theaters on Hulu this weekend, writer-director Chloé Zhao is only just beginning. Born in Beijing, China, Zhao attended primary schools in England and Los Angeles. She received a degree in political science at Mount Holyoke before enrolling in film school at NYU - where Spike Lee was one of her teachers - and where she met her creative partner, cinematographer Joshua James Richards, who has shot her first three films. Deciding to set her thesis film in Devils Lake, North Dakota because she liked the name she discovered the Pine Ridge Indian Reservation, which inspired her first two films 'Songs My Brothers Taught Me' and 'The Rider,' both of which opened to critical acclaim. 'Nomadland' has positioned Zhao as a frontrunner at the Oscars this year, and she will be following it up with the Marvel film 'Eternals,' slated for release in November 2021.
Based on the book by Jessica Bruder, star Frances McDormand originally optioned Nomadland and was so impressed by Zhao's film 'The Rider' that she approached her to write and direct the film. The result is an emotionally rich, painfully relevant film about the waning days of the American Dream. Set in 2011, McDormand plays Fern, a woman reaching retirement age during the Great Recession who has lost her home after her husband passes and the company town they had lived in together shuts down. Fern begins to live in a van, travelling across the country working seasonal jobs. Like Zhao's first two films, many of the cast are non-professional actors - subjects of the nonfiction book - with a standout performance from a woman named Swankie. Nomadland examines the importance of interpersonal relationships, the siren's call of personal freedom, our dependence on capitalism, and the harsh realities of aging in a country that doesn't seem to care about its older population.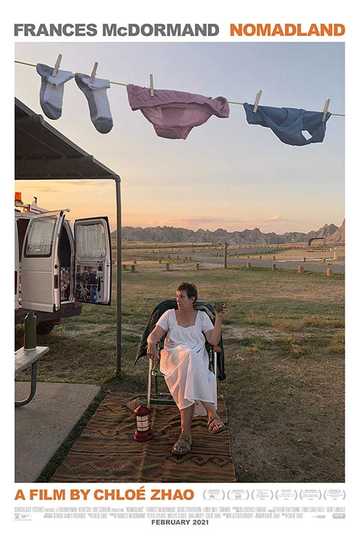 "See you down the road."
1 hr 48 min
Feb 19th, 2021
---
By the Sea (2015) - directed by Angelina Jolie
We are now heading into our fourth decade of Angelina Jolie as a public figure, and as those decades changed, she grew as an artist. Getting her start acting in short films directed by her brother while he attended USC film school, she quickly began starring in iconic music videos like Lenny Kravitz's "Stand by My Woman" (1991), The Lemonheads's "It's About Time" (1993), and Meat Loaf's "Rock and Roll Dreams Come Through" (1993). Her career trajectory started with cult hits like as 'Hackers' and 'Foxfire', then award-winning television films like 'George Wallace' and 'Gia.' Then came her Oscar-winning turn in 'Girl, Interrupted', blockbusters like 'Lara Croft: Tomb Raider', 'Mr. & Mrs. Smith,' and 'Salt,' and critically acclaimed dramas like 'A Mighty Heart' and 'Changeling'. In the last decade Angelina Jolie has also come into her own as an accomplished writer-director, with four very different films under her belt: the Bosnian War drama 'In the Land of Blood and Honey', a biopic of Olympian and WWII vet Louis "Louie" Zamperini 'Unbroken', the 1960s psychological romance drama 'By The Sea', and Cambodian Civil War drama 'First They Killed My Father'.
Of her directorial filmography, By The Sea was likely her most high-profile in that it was the only one of her films in which she and then-partner Brad Pitt both appeared. And yet this film is also her most misunderstood. Written off as a vanity project by many, the film has a small, but passionate fan base, with at least two masterful close-reads by film writers Kim Morgan and Angelica Jade-Bastien. With shades of 60s filmmakers like Antonioni, Bergman, Polanski, and Losey, 'By The Sea' follows writer Roland (Pitt) and his wife Vanessa (Jolie) as they set up camp in a coastal hotel, so he can finish his latest book. In the tradition of the great relationship dramas like 'Who's Afraid of Virginia Woolf?' and 'La Notte,' there's a storm at the heart of this relationship. They may be beautiful people, but anger, malice, resentment, and self-loathing are simmering beneath their façades. All the hallmarks of complicated romance! When Roland and Vanessa begin a voyeuristic fascination with a honeymooning younger couple (Melvil Poupaud and Mélanie Laurent), the tensions in their fraught relationship start to boil over. Sleek and glossy on the surface, with gorgeous cinematography by Christian Berger, a lush score from Gabriel Yared, and to die for costumes by Ellen Mirojnick, at its core the film is melancholic and even unsettling, examining ideas of gaze, fidelity and possession, grief and even vanity itself. Jolie is at the top of her game, both in terms of her performance and her artistry as a filmmaker. 'By The Sea' is currently streaming on Netflix.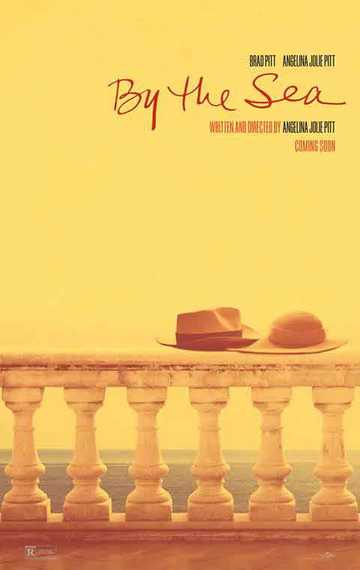 "When we die on the inside, the outside is left wandering dangerously by the sea."