Actress Ali Larter Talks Thriller 'The Last Victim'
The 'Final Destination' and 'Resident Evil: Extinction' actress discusses her new neo-western crime-thriller, which also stars Ron Perlman.
Opening in theaters and on digital beginning May 13th is the new neo-western crime-thriller 'The Last Victim,' which was directed by Naveen A. Chathapuram ('Ca$h').
The new movie follows a group of outlaws, led by the charismatic Jake (Ralph Ineson), who is pursued by an aging sheriff named Herman Hickey (Ron Perlman), after a crime goes wrong in the American Southwest. The gang of outcasts soon crosses paths with Susan (Ali Larter), an anthropologist with OCD, and her husband Richard (Tahmoh Penikett). After killing Richard and losing sight of Susan, the group pursues her with the hopes of making her the last victim.
Ali Larter has been working professionally as an actress for over twenty-five years and has appeared in numerous film and television projects. On the big screen she has been featured in such popular movies as 'Varsity Blues,' 'House on Haunted Hill,' 'Final Destination,' 'Legally Blonde,' and 'Obsessed.' But she is probably best known for her role on NBC's 'Heroes,' and for playing Claire Redfield in 'Resident Evil: Extinction,' 'Resident Evil: Afterlife,' and 'Resident Evil: The Final Chapter.'
Moviefone recently had the pleasure of speaking with Ali Larter about her work on 'The Last Victim.'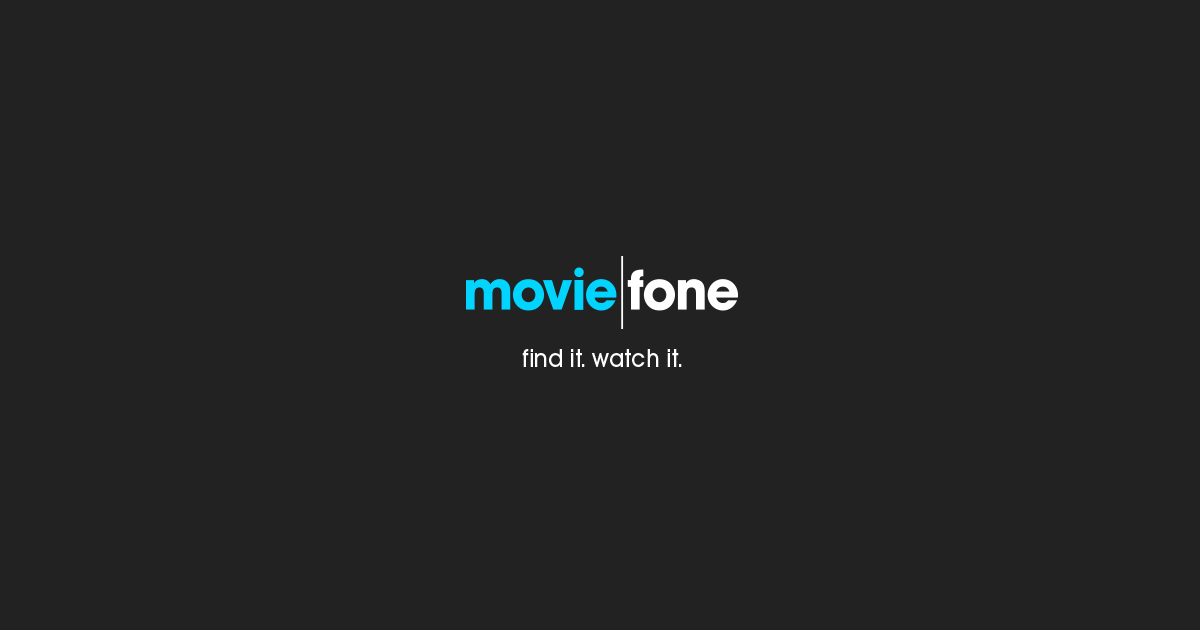 You can read the full interview with Ali Larter below or watch the interview by clicking on the video player above.
Moviefone: To begin with, can you talk about how you got involved with this project and what was your first reaction to the script?
Ali Larter: Well, Naveen is our director and he is such a champion and a believer in storytelling. He loves actors, he loves making movies, and this was a dream passion project of his. So as soon as he started reaching out to me, there's no way of saying no to him. The movie to me was really a survival thriller. I love that you're taking this woman who's a very type-A personality coming from New York, trying to leave her control behind, but she tries to control everything in her life. So, she's working on her marriage and they're going camping on this adventure.
Then you thrust her into the wilderness, and into this world where she doesn't know anything about it and everything is out of control, and you watch all of the pieces fall apart. Then you see her having to question her morality in the means of survival. That that was something that I really keyed into because I thought it'd be fun to play and to watch. That really interested me.
MF: Can you talk about the challenges, both physically and emotionally, of playing a character like this?
AL: So, one of the things for me is that I love shooting outside. I love shooting in the elements. I've done movies where we're in 110 degrees in the desert and you're sweating, and I've done it when you're freezing cold. I've been blessed to be able to play so many roles where I have action or stunts, and when I'm in those environments, it's actually something that I prefer. I don't want to be on a sound stage where the air is turned up high and you have to pretend you're sweating. So, with this movie we shot in Kelowna, Canada and we were able to be in the elements. I thought that was really great because you were able to feel it.
Then you have moments with Ralph Ineson where he's chasing me through the forest and we had these hallucination scenes together. The movie started where it was really warm and by the time we finished shooting, there was snow on the ground. So, some of the scenes where Ron Perlman finds me on the ground, it was 5am and about 15 below, but you can play that a bit. It got a little intense there. So, I try to take the elements, bring them into the character and into the moment.
MF: Susan has OCD, can you talk about how you prepared to play that aspect of your character?
AL: I think that one of the things that attracted me to it was that I am a very type-A person and I'm someone who does like to control her environment. One of the things that Susan does is that she makes lists, and she does everything she can to keep everything in control. She takes Klonopin to ease her anxiety, because the world feels like too much for her. So, I just thought about that within the realm of my own life and that you have to live in the present. This is all we have, and this story and this journey thrust her into living in the present moment.
So, that was something that I was able just to do every single day on the set and really use my surroundings, use what she was delivered. I mean, she's more of a Lululemon athleisure wearer, now she's learning how to shoot a gun, and survive overnight in the wild. People have attacked her husband and then you see this carnal side of her come out when she sees her husband has died. That was a really intense scene to shoot. I think it turned out really well because you're dealing with her rage allowing to surface and her pain. So, she's kind of cold and holding it all together in life, and this breaks her heart open a little bit.
MF: Can you talk about the rage that Susan feels throughout the movie and how that allows her to accomplish tasks that she probably didn't think she was capable of achieving?
AL: Well, that's where I think the question of her own morality comes in. "What will you do in order to survive?" I think that brings out a side of ourselves that you can never question. I think it brought out this warrior in her. The way that Naveen shot it, it's really raw. There's not a lot of makeup in this, this is not a glossy movie in that way, and so you really see us battling. It was true, it was emotional, it was painful, and it was very intense to shoot. I just lost it after, I was completely breaking down. So, he was able to capture that moment, which I think is one of the more powerful in the movie in the way that they shot it and we were able to put it together.
I think for me it's always the goal, to go that far, and to lose yourself. But, again, it's being in a safe environment. I've done so many movies that there's times where I've had to do that, and then I've had extras get out of control and start scratching at me and hitting me because they get overwhelmed. That's when you're not in a safe environment.
So, I think that it's remembering that we are actors. But the other side of it is that you want to work with professionals and people that really understand that to get those raw moments that are what makes a movie stand out, and what makes a difference in a performance, you need to be able to get there. So, hopefully you can be in that kind of environment and have those moments.
The other moment I love is when she switches from survival-mode into enjoying being a warrior, and she brings in this "Tarantino noir" moment when she licks the lighter and sets them on fire. So, that is also a fun moment for me in this because you get to chew on the scene a little bit. So, even though this is a survival thriller, there's really fun moments that throw in that noir feel.
MF: What was it like working with Ralph Ineson and creating the dynamics between Jake and Susan?
AL: I thought Naveen did a great job with the cast because just the voice on Ralph Ineson, you're just already on the journey, and you're entranced by it. Then you have the voice of Ron Perlman and his presence coming in. So, these are really fun, strong character actors. When you're doing a neo-western and you bring these people in, it's just fun to watch. I thought they were incredible in the movie and this was shot in just twenty-one days.
So, for me, modern-day independent movies are really almost like the adult films of yesteryear, because you have independent films and then you have hundred-million-dollar superhero movies. So, to get to merge those two together and find your place within this, I thought that it really turned out great.
MF: You don't have a lot of scenes with him, but what was it like for you working with Ron Perlman?
AL: He's like a charming cowboy. He's definitely like the rebel renegade that rolls into the makeup trailer and his presence is known. He was wonderful and fun. That's the thing, when you're all brought together in a movie, you get to see these people and I just thought that they were really professional. I was excited to get to work with him and just watch how he does it.
Finally, what was it like working with director Naveen A. Chathapuram and watching him execute his vision for this film?
AL: He was great. Here's the deal, we are all so lucky to make movies and anytime you get your chance, it's just extraordinary and it's storytelling. So, I think that this is something he really thought about for twenty years and this was a story he wanted to tell. Like I said, he loves actors. He loves every part of it. He loves the set design. He wants to work with the writers. He wants to work in hair and makeup. He is just an enthusiastic director.
He stayed really calm during it too, because you're always running late, you end up having to cut a scene, and you have to move on. There were times where I really felt like I needed another take, or I needed something, and he was always there listening to me, and able to provide that. So, I think he's definitely an actor's director and I'm really proud of him. I think he did a great job with us. In this stylized neo-western thriller, a group of modern-day outlaws and their terrifying leader are pursued by a local sheriff (Ron Perlman), after committing a... Read the Plot