Christian Bale, Margot Robbie, John David Washington and More Feature in the Trailer for David O. Russell's 'Amsterdam'
The sort-of true crime caper also features Chris Rock, Mike Myers, Anya Taylor-Joy and Robert De Niro.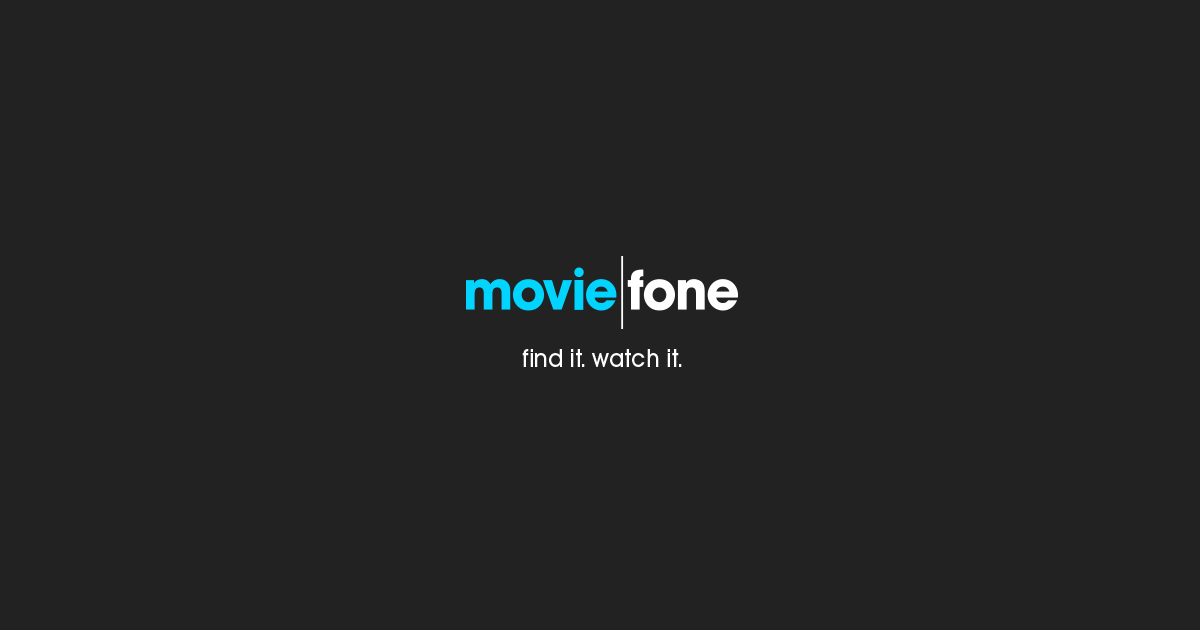 David O. Russell is a man who can certainly attract eclectic, impressive ensembles for his movies – and his latest, 'Amsterdam', is no exception. When Christian Bale, Margot Robbie and John David Washington are just the tip of the casting iceberg, you know you're in for an acting treat.
Described as a 'romantic crime epic', Russell's first film since 2015's 'Joy' is a blend of fact and fiction as three close friends find themselves at the center of one of the most shocking secret plots in American history.
Bale, Robbie and Washington are those three friends, a doctor, a nurse and an attorney who meet in Belgium and form a strong bond. When they witness a murder, Bale's Burt is accused of the crime and will need help from his buddies and others to clear his name. Beyond that, the story is mostly a mystery, though largely seems to be an excuse for Russell – who wrote the script as well as directing – to indulge in some quirky caper goodness.
It kicks off with the central trio wheeling a dead guy into a funeral home. "You have a dead white man in a box," Chris Rock's character says at the start of the trailer. "Not even a casket. It doesn't even have a top on it." As he wheels the container away, he laments: "Who do you think is going to get in trouble here?"
The trio sets out to find someone, anyone (starting with Robert De Niro's character, a friend of the victim who was killed "because of something monstrous he had seen") to help them uncover the truth. Along the way, there are encounters with all sorts of odd characters and a quick-acting version of infamous painkiller morphine.
There are shades of TV's 'Fargo' here (not least thanks to the presence of Rock, who starred in the show's most recent season), but the big appeal is in the astonishingly stacked cast that the director has rounded up.
Bale, of course, is a repeat Russell collaborator, having appeared in 'American Hustle' and 'The Fighter', though he's trumped by De Niro, who marks his fourth role in a movie for the director.
Alongside the veterans, there is a batch of actors who make their Russell debuts for the sprawling ensemble of 'Amsterdam'. Alessandro Nivola, Andrea Riseborough, Anya Taylor-Joy, Matthias Schoenaerts, Timothy Olyphant, Michael Shannon, Mike Myers, Zoe Saldaña, Rami Malek and even Taylor Swift showed up for this one (we're hoping the latter had a good time shooting the movie, or there will be a very critical, well-written song in Russell's future).
'Amsterdam' will make its way into theaters on November 4th.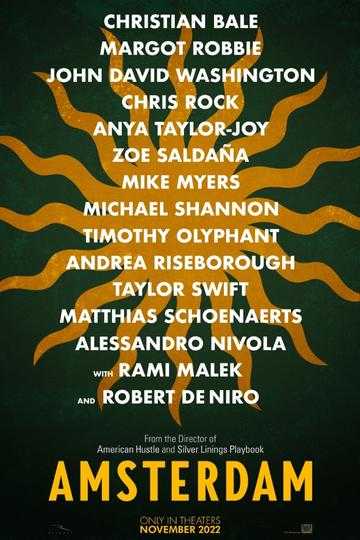 "A lot of this actually happened."
In the 1930s, three friends—a doctor, a nurse, and an attorney—witness a murder, become suspects themselves and uncover one of the most outrageous plots in American... Read the Plot