Jiří Krejčík Biography
NepochybnÄ› jedním z nejvýznamnÄ›jších režisérů a scénáristů české kinematografie je pražský rodák Jiří Krejčík. Po maturitÄ› se vÄ›noval studiu techniky a bÄ›hem druhé svÄ›tové války pracoval v barrandovských ateliérech jako statista. Čímž pronikl do svÄ›ta filmu a brzy zatoužil po vlastní režijní práci.
Začínal tvorbou krátkometrážních a reklamních snímků. Spolupracoval také například s výtvarníkem Jiřím Trnkou na hrané části kresleného filmu DÁREK. První hraný celovečerní snímek natočil v r.1947 a byl jím TÝDEN V TICHÉM DOMÄš, na motivy Povídek malostranských od Jana Nerudy.
Následoval film o osídlování českého pohraničí po druhé svÄ›tové válce s názvem VES V POHRANIČÍ. V 50. letech byla jeho práce bohužel poznamenaná dobovou ideologií. Jedná se pÅ™edevším o díla NAD NÁMI SVÍTÁ a FRONA. V r.1958 se podílel režií krátkého snímku Glorie na povídkovém filmu O VÄšCECH NADPŘIROZENÝCH, kde se pokouÅ¡el adaptovat krátké prózy Karla ÄŒapka.
Za tento počin byl ocenÄ›n na Mezinárodním filmovém festivalu v Locarnu 1959. S příchodem let Å¡edesátých, pÅ™ichází podle mnohých vrchol Krejčíkovy tvorby, který odstartoval film VYŠŠÍ PRINCIP popisující smutné období heydrichiády, jenž získal také Å™adu různých ocenÄ›ní a objevil pozdÄ›jší velkou hvÄ›zdu českého filmu - herečku Janu Brejchovou.
K dalším významným dílům patří povídkový snímek ÄŒINTAMANI A PODVODNÍK či satirická komedie SVATBA JAKO ŘEMEN. V r.1967 Krejčík adaptoval hru známého irského dramatika Seana O´Caseyho Bedtime Story pod názvem PENSION PRO SVOBODNÉ PÁNY. Další velký uspÄ›ch zaznamenal v r.1979 životopisným filmem BOŽSKÁ EMA o slavné operní pÄ›vkyni EmÄ› Destinnové.
Posledním filmem Jiřího Krejčíka se stal v r.1984 PRODAVAÄŒ HUMORU - satiristický pohled do zákulisí socialistického estrádního průmyslu. Od té doby se jeden z nejuznávanÄ›jších domácích filmařů vÄ›nuje výhradnÄ› práci pro televizi. Režisér Jiří Krejčík už se nÄ›kolikrát také objevil na filmovém plátnÄ›.
Z jeho maličkých, ovÅ¡em nezapomenutelných rolí vyniká pÅ™edevším nenasytný pan Karel z Menzelových SLAVNOSTÍ SNĚŽENEK a dále profesor Stárek v retrokomedii Jana HÅ™ebejka PELÍŠKY.
Show More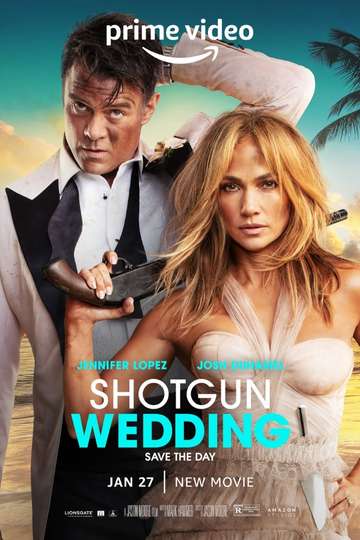 Premiering on Prime Video January 27th is the new romantic action comedy 'Shotgun Wedding,' which...
Read full review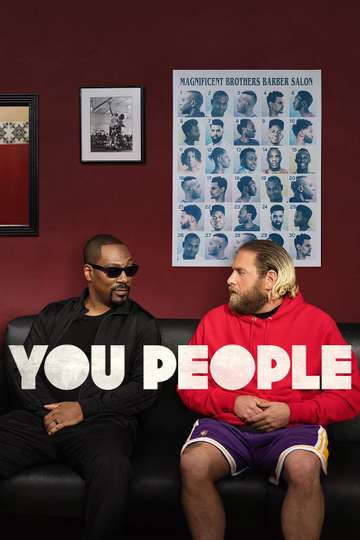 Exploring race and culture, love, and family divides is perhaps not what you'd expect from a film that...
Read full review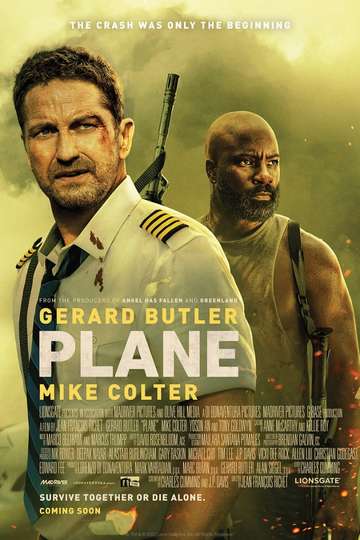 'Plane,' the new action-thriller from director Jean-François Richet, is scheduled to crash-land...
Read full review