Amy Adams Cried Almost Every Day on 'American Hustle' Set
Amy Adams has admitted that she cried nearly every day on the set of "American Hustle."
The five-time Oscar nominee opened up about the experience in an interview with GQ. In the Sony hack scandal, a leaked email revealed that director David O. Russell "so abused Amy Adams that Christian Bale got in his face and told him to stop acting like an a---hole." She confirmed that Russell — well-known in Hollywood for his screaming tirades — was the cause.
"I was really just devastated on set. I mean, not every day, but most. Jennifer [Lawrence] doesn't take any of it on. She's Teflon. And I am not Teflon," she said. "But I also don't like to see other people treated badly.. It's not ok with me. Life to me is more important than movies. It really taught me how to separate work and home. Because I was like, I cannot bring this experience home with me to my daughter."
Lawrence previously won an Oscar for working with Russell in "Silver Linings Playbook," and teamed up again with him on last year's "Joy."
Adams also addressed another item that came out from the leak — her salary, which was significantly less than her male co-stars. Lawrence wrote an essay about the matter that vowed to negotiate better. But Adams said, "The truth is we hire people to negotiate on our behalf, men and women... I knew I was being paid less and I still agreed to do it because the option comes down to do it or don't do it. So you just have to decide if it's worth it for you. It doesn't mean I liked it."
Want more stuff like this? Like us on Facebook.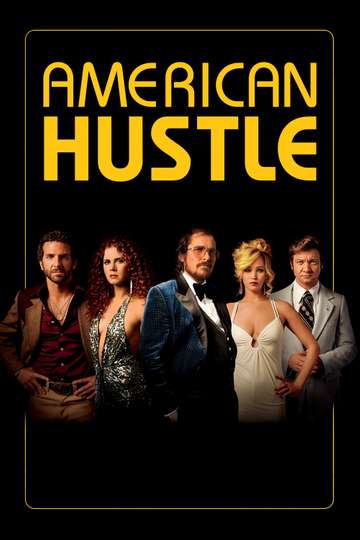 "Everyone Hustles To Survive"
2 hr 18 min
Dec 12th, 2013
A conman and his seductive partner are forced to work for a wild FBI agent, who pushes them into a world of Jersey power-brokers and the Mafia. Read the Plot