Bryan Cranston Compares 'Power Rangers' to 'The Dark Knight'
It may sound strange to liken the upcoming "Power Rangers" reboot to the gritty, critically-acclaimed "Dark Knight" series, but according to star Bryan Cranston, the two have more in common than you think.
In an interview with The Huffington Post, Cranston chatted about his work on the flick, in which he plays Zordon, the founder of the titular group. The Emmy and Tony winner might seem like an odd fit for such a campy franchise -- and Cranston himself acknowledged the series's "farcical and silly" past -- but as the actor explained, he eventually changed his tune.
"I wasn't really high on it until I talked to the producer and read the script and talked to the director," Cranston told HuffPo. He continued:
"After that I went, 'This is different.' This is as different a reimagining as the 'Batman' television series as it became the 'Batman' movie series. You can't compare those two, and nor can you compare this movie version of the 'Power Rangers' to that television series. It's unrecognizable for the most part. There are tenets of the folklore that you hold onto for sure, but the inspiration is different, and the sensibility of it, and the approach to the film making is completely different."
Cranston later clarified that he was indeed referring to Christopher Nolan's "Dark Knight" trilogy of films, though of course, in a flick starring and geared toward teens, the mood and themes won't be quite as dark. Instead, "Power Rangers" will focus on "real teenage life," the actor explained, including problems every high schooler faces: bullying, cliques, and worrying about the future. The flick "embrace[s] all of that into a retelling of the 'Power Rangers,'" Cranston said. "And what you would get is this new version, this new reimagined version."
That version has also attracted fellow high-profile star Elizabeth Banks, who's playing Rita Repulsa this time around. If this rebooted "Power Rangers" is good enough for the likes of Banks and Cranston, it certainly sounds like a recipe for success to us.
"Power Rangers" is due in theaters on March 24, 2017.
[via: The Huffington Post]
Photo credit: Getty Images for the Maui Film Festival at Wailea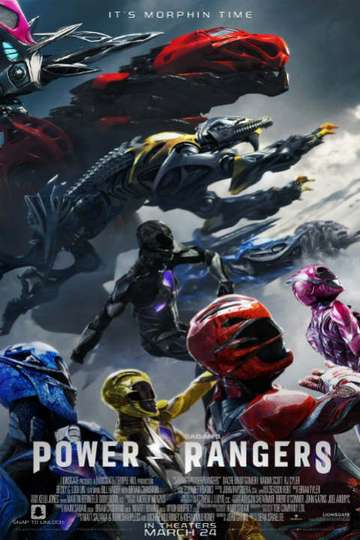 "Together we are more."
Saban's Power Rangers follows five ordinary teens who must become something extraordinary when they learn that their small town of Angel Grove — and the world... Read the Plot