Celebrate Star Wars Day by Watching Characters Sing 'All Star' in Impressive Mashup
Happy Star Wars Day to all you scruffy-looking nerf-herders out there! The Force is with us all every May 4th, and the Internet has been busy celebrating the 2017 holiday.
"The Tonight Show Starring Jimmy Fallon" honored May the Fourth by re-editing footage from the "Star Wars" films (including the prequels) to make the characters sing "All Star" by Smash Mouth.
Watch:
Quality stuff that is. Mmm. (How long do you think it took them to dig through the films and find all of the words?)
You must remember Fallon's a cappella video from back in December 2015, to promote the premiere of "Star Wars: The Force Awakens":That video has about 38 million views, so you're probably familiar with it. It never gets old, though.
If you have free time, scroll through the fandom's many funny, sweet, and moving tweets on #StarWarsDay and #MayThe4thBeWithYou.
The next movie on the Star Wars schedule is Episode VIII, aka "The Last Jedi," which arrives in theaters this December 15, 2017. Episode IX is expected to start filming this summer for a 2019 release.
Want more stuff like this? Like us on Facebook.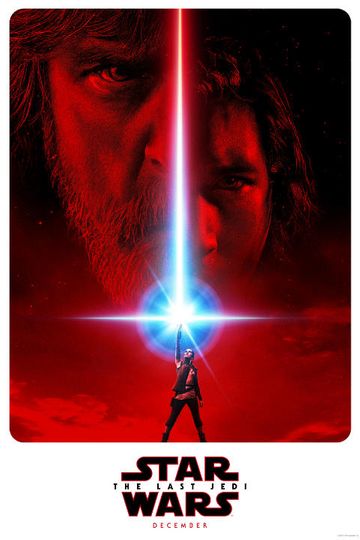 "Darkness rises... and light to meet it"
2 hr 32 min
Dec 15th, 2017
Rey develops her newly discovered abilities with the guidance of Luke Skywalker, who is unsettled by the strength of her powers. Meanwhile, the Resistance prepares... Read the Plot