Charlize Theron's Most Badass Characters, Ranked
In honor of Charlize Theron's birthday (she was born August 7, 1975 in South Africa), we're going to whip out the black and silver spray paint and rewatch some of our favorite movies of hers.
9. Anna, "A Million Ways to Die in the West" (2014)
In Seth MacFarlane's uneven comedy western, it's Charlize's character who teaches his mild-mannered sheep farmer how to shoot, because, of course, she's an ace shot.
8. Stella Bridger, "The Italian Job" (2003)
Not only is Stella the expert safe cracker of this crew, she also delivers a satisfyingly mean punch to villain Steve Frazelli (Edward Norton). She has to be held back so she won't do more violence to the man who killed her father.
7. Detective Emily Sanders, "In the Valley of Elah" (2007)
Theron is a dogged cop who refuses to stop investigating the brutal murder of a soldier despite the military cover-up. It's an ugly case with some very ugly turns, but she -- and the soldier's father (Tommy Lee Jones) -- won't rest until the truth comes out.
6. Mary, "Hancock" (2008)
Just your average immortal superhero, who can throw people through walls. NBD.
5. Cipher, "The Fate of the Furious" (2017)
The franchise's first female villain, cyberterrorist iCipher is pure evil. She kidnaps Dom's baby and ex Elena (and cold-bloodedly kills Elena!) to blackmail him into helping her hijack a nuclear submarine. Also kissing Dom in front of Letty? That's just cold.
4. Aeon Flux,  "Aeon Flux" (2005)
Theron's first big action role after her Oscar win for "Monster." (We loved her as Aileen Wuornos,  but real-life serial killers aren't something we want to celebrate as "badass.") This sci-fi revolutionary is her most balletic, graceful action hero, even if the movie itself is fairly forgettable. The costumes, though? Killer.
3. Ravenna, "Snow White and the Huntsman" (2012)
Theron's evil, soul-draining queen is deliciously diabolical. Yes, she is the fairest of them all, but also the most wicked and the most bloodthirsty ... and the best reason to see this movie.
2. Lorraine Broughton, "Atomic Blonde" (2017)
Oh, how we love this kickass '80s spy. Theron's action scenes were so intense, she cracked two teeth and bruised her ribs. And she kept filming in freezing cold Budapest despite a nasty case of the flu. Hardcore! She sparred with pal Keanu Reeves (John Wick himself) in prep for this film, which just makes us want them to team up on screen again. (The two costarred in "The Devil's Advocate" and "Sweet November.")
1. Imperator Furiosa, "Mad Max: Fury Road" (2015)
Furiosa is the centerpiece of one of the greatest action movies of the 20th century.  She drives like a boss, rescues enslaved women, takes down a brutal patriarchy and lives to tell. She ends the film bloodied but unbowed. Respect.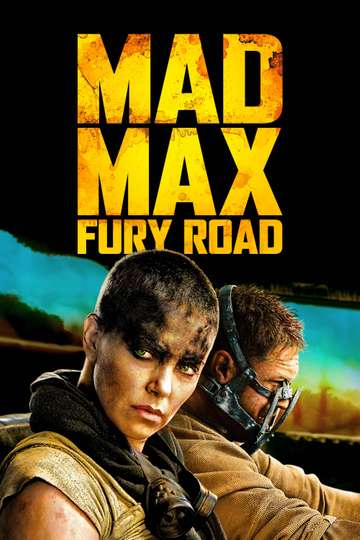 "What a Lovely Day."
Showtimes & Tickets
An apocalyptic story set in the furthest reaches of our planet, in a stark desert landscape where humanity is broken, and most everyone is crazed fighting for the... Read the Plot