Po Struggles to Find Balance in This Exclusive 'Kung Fu Panda 3' Poster
Po (Jack Black) is ready for his big comeback in "Kung Fu Panda 3," and we have the poster to prove it.
In the lovable, wacky panda's third big-screen adventure, our big-boned hero reunites with his long-lost panda father, voiced by the fiercely talented Bryan Cranston. As the newly established dynamic duo makes their way to a secret panda paradise (wait, why are we just hearing about this place NOW?!), they encounter a supernatural villain named Kai (Oscar-winner J.K. Simmons) who's out to defeat anyone who stands in his way. To beat Kai -- and keep his precious, delicious dumplings safe -- Po must train an entire village full of his fun, but poorly skilled, friends. Hijinks ensue.
Excited yet?
Check out the poster for the flick -- debuting exclusively on Moviefone.com -- below, and catch "Kung Fu Panda 3," which also features the voices of Dustin Huffman, Angelina Jolie, Jackie Chan, Seth Rogen, Lucy Liu, David Cross, and more, when it hits theaters January 29th, 2016.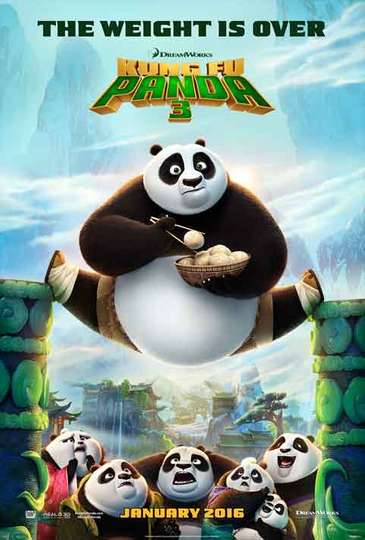 "Grab destiny by the rice dumplings."
1 hr 35 min
Jan 29th, 2016
Showtimes & Tickets
Continuing his "legendary adventures of awesomeness", Po must face two hugely epic, but different threats: one supernatural and the other a little closer to his... Read the Plot