Florence Pugh May Play Princess Irulan in 'Dune: Part Two'
The 'Black Widow' and 'Little Women' actress is in consideration for one of the big roles in the sci-fi follow-up.
The first part, last year's 'Dune', is already the owner of a hefty haul of awards and with the likelihood of more trophies in its future. But its creators are more focused on the follow-up, 'Dune: Part Two', with casting under way. And if everything falls into place, Florence Pugh may end up snagging one of them.
The actress, who is best known for movies including Marvel superhero outing 'Black Widow' and creepy horror 'Midsommar' is, according to The Hollywood Reporter, in talks to play Princess Irulan, the daughter of Emperor Shaddam IV.
Irulan in the books is a complicated woman – beyond her royal heritage, she's also a member of the mysterious, mystical Bene Gesserit (the order of powerful women who essentially dictate bloodlines and wield great political power in the 'Dune' universe). At one point in Frank Herbert's series of novels, Irulan is considered as consort for the ruthless Feyd-Rautha of House Harkonnen but ends up getting closer to Paul Atreides (the character played by Timothée Chalamet in the first movie, who returns here).
'Dune: Part Two', which aims to adapt the second half of Herbert's novel picks up the story after Paul and his mother Jessica (Rebecca Ferguson) flee into the desert following the devastating attack on the Atreides base by Harkonnen and Imperial forces.
Paul is destined to rise as a spiritual and military leader of the native Fremen and lead an attack against the Harkonnen and the scheming Emperor. Along with Irulan, co-writer/director Denis Villeneuve is looking to fill the roles of Feyd-Rautha (so memorably played by Sting in David Lynch's 1984 adaptation of 'Dune') and the Emperor, who was mentioned in the first film but not seen.
Yet Pugh's casting is not a done deal as of now: she's reportedly waiting to see the script before committing to the role. Which is understandable for a movie of this size but given that Villeneuve and co-writer Jon Spaihts are both back for the new film and are up for an Academy Award for their writing, we're confident that the result will be solid.
Another consideration is the age-old problem of scheduling since Pugh is an in-demand actor and is under consideration for a new biopic of Madonna. Either way, it looks like she'd have to clear some space in her diary this summer for the 'Dune' shoot, assuming she takes the role.
The official cast for 'Dune: Part Two' has not yet been confirmed, though we can expect Chalamet and Ferguson to return alongside Zendaya (as Fremen warrior Chani, who is Paul's future soulmate) Javier Bardem (as Fremen leader Stilgar), Dave Bautista (playing Glossu Rabban, nephew of Stellan Skarsgard's Baron Harkonnen) and Josh Brolin as Gurney Halleck, assuming he survived the assault on the Atreides base from the first movie.
'Dune: Part Two' is scheduled for release in theaters on October 20 next year.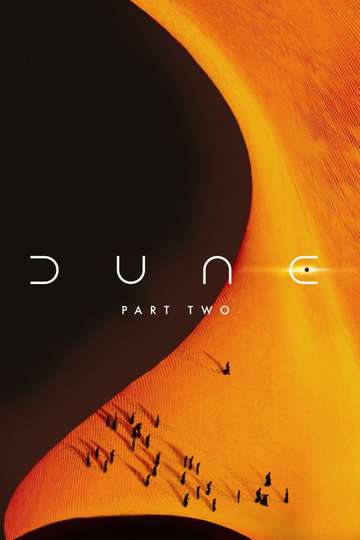 Follow the mythic journey of Paul Atreides as he unites with Chani and the Fremen while on a warpath of revenge against the conspirators who destroyed his family.... Read the Plot