'Going in Style' Trailer: It's the Grandfather of All Heists
Grandpa's got a gun!
The first trailer for "Going in Style" brings together Oscar winners Morgan Freeman, Michael Caine, and Alan Arkin as longtime friends who embark on a life of crime in their old age. When their pension funds go bust, the senior citizens plan a heist to steal back their money from the banks.
Of course, becoming a criminal in your 80s is not easy, so they practice on grocery stores and quickie marts. They attempt to figure out how to use smartphones, how to shoot guns, and how to get away from the scene as fast as their aged legs will take them.The movie is an updated remake of the 1979 film starring George Burns, Lee Strasberg, and Art Carney. The three leads here seem delightfully chummy and look like they're having a ball.
"Going in Style" opens in theaters April 7.
Want more stuff like this? Like us on Facebook.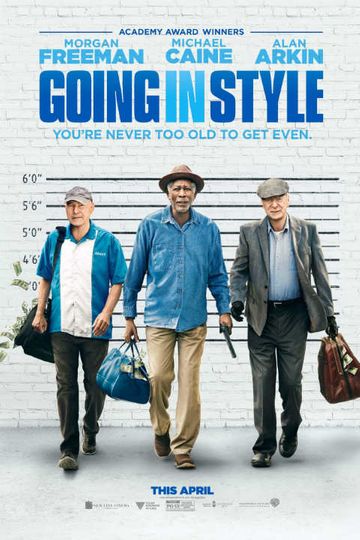 "You're never too old to get even."
Desperate to pay the bills and come through for their loved ones, three lifelong pals risk it all by embarking on a daring bid to knock off the very bank that absconded... Read the Plot