Watch the Cast of 'Going in Style' Play 'Steal It or Leave It'
This weekend's "Going in Style" is an amiable comedy that's sure to put a smile on your face. The Zach Braff-directed remake of the 1979 original sees Morgan Freeman, Michael Caine, and Alan Arkin screwed out of their corporate pension and thirsty for revenge. Their plan? Well, they're going to rob a bank of course. It's light-hearted and deeply entertaining, and when we had the chance to interview the cast of the film (including Ann-Margaret and John Ortiz), we decided to play a little game with them: Steal It or Leave It.
Their answers are pretty hilarious and speak to the kind of kooky fun to be had in "Going in Style."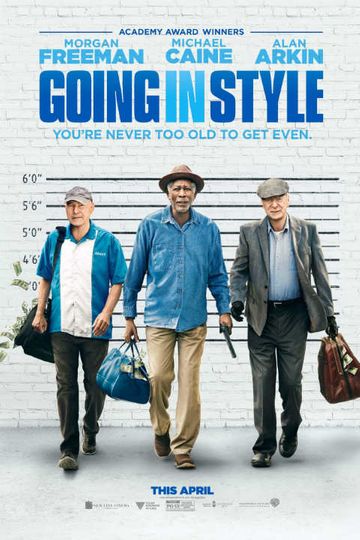 "You're never too old to get even."
Desperate to pay the bills and come through for their loved ones, three lifelong pals risk it all by embarking on a daring bid to knock off the very bank that absconded... Read the Plot