James Gunn in Talks to Write, Possibly Direct 'Suicide Squad 2'
After his high-profile firing from the "Guardians of the Galaxy" franchise this summer, James Gunn is officially switching comic powerhouse teams: Multiple outlets are reporting that Gunn is in talks to write, and possibly direct, the upcoming "Suicide Squad" sequel."
TheWrap was the first to claim the exclusive on the news (followed closely by Deadline), reporting that the filmmaker is currently negotiating to come on board the DC sequel, writing the script and potentially directing as well. According to TheWrap, Gunn's vision will be "a completely new take on the property."
That's in keeping with the director's style, which changed the course of the Marvel Cinematic Universe when he debuted the first "Guardians of the Galaxy" flick back in 2014. The film's irreverent tone was a breath of fresh air, and helped shape the landscape of the current MCU.
But Gunn's connection to Marvel was officially severed back in July, when he was abruptly fired from "Guardians 3" by parent company Disney over a series of old, offensive tweets, which were dug up by conservative trolls who had an ax to grind with the director. Disney wanted to distance itself from Gunn's tasteless remarks (for which he profusely apologized, insisting he had grown and changed as a person), and despite the cast's unwavering support, the studio refused to reconsider its decision. (Disney did, however, agree to keep Gunn's "Guardians 3" screenplay, no doubt to Dave Bautista's relief.)
The director was immediately a hot commodity in Hollywood, and was heavily rumored to be courted by Warner Bros. and DC for a rival superhero project. While "Suicide Squad 2" may not be considered a prime choice for Gunn's big return (the first flick was widely-panned -- save for Margot Robbie's electric performance as Harley Quinn -- and didn't connect at the box office), it may also make the most sense for his filmmaking sensibilities. After all, if anyone can make an entertaining movie about a rag-tag bunch, it's him.
No word yet on when production may get off the ground. Stay tuned for more details as they become available.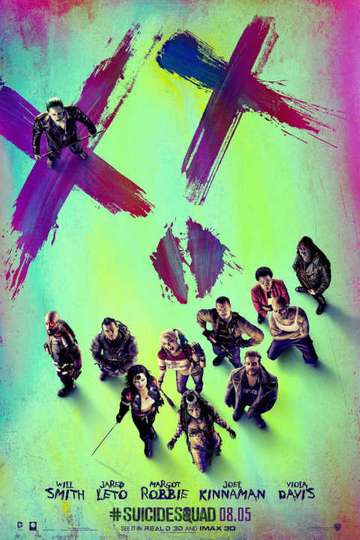 "Worst Heroes Ever"
From DC Comics comes the Suicide Squad, an antihero team of incarcerated supervillains who act as deniable assets for the United States government, undertaking high-risk... Read the Plot