A 3D Version of 'Jason Bourne' Is Making Chinese Audiences Nauseous
While 3D and Imax film formats still lag behind in popularity in the United States, that's not the case in China, where 80 percent of the country's movie theaters are equipped with the ability to screen 3D flicks. It was seemingly with that in mind that the filmmakers behind "Jason Bourne" decided to create a special 3D version of the movie for Asian audiences; unfortunately for them, they didn't realize that it would soon spark a major backlash -- and a wave of nausea.
According to The Hollywood Reporter, the problem lies in director Paul Greengrass's signature shooting style, using handheld cameras and "frenetic editing." That may look fine on traditional 2D screens, but when translated to 3D, it's apparently a nightmare. Here's how THR explains the controversy:
On Wednesday, many Chinese moviegoers alleged that the 3D version of Jason Bourne had left them feeling dizzy and nauseous. Others soon joined the chorus to complain that it was too difficult to see the original 2D version, as cinemas were overwhelmingly screening the 3D option.

"I really felt sick during the fight scenes when I watched it in 3D," posted a user name azooombie on Weibo, a Chinese social media service, adding: "It was like a low-budget movie. I need to watch again in 2D."
The problem is apparently so widespread that Chinese news outlets are reporting that protests have been planned, with irate (and sick) moviegoers demanding ticket refunds. Asian audiences are feeling exploited, explains the Global Times, since only eight of 149 movie theaters in Beijing and nine of 174 in Shanghai even offered the 2D version.
"The 3D version is a rip-off," one disgruntled "Jason Bourne" filmgoer told the Global Times. "It's been happening many times in China and must be stopped."
A spokesman for Universal's Beijing office released a statement in response to the backlash, saying it would work to offer more 2D screenings in the country. "Jason Bourne" is currently showing in 3D across China, Hong Kong, India, the Philippines, and Vietnam.
[via: The Hollywood Reporter, Global Times]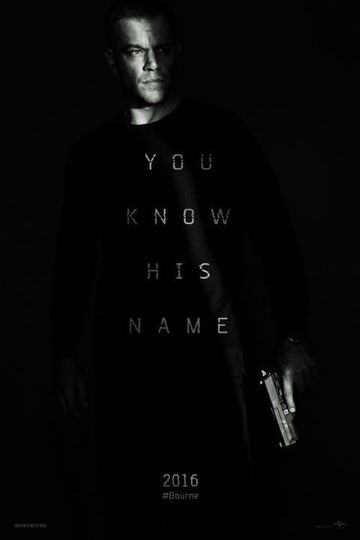 "You know his name"
The most dangerous former operative of the CIA is drawn out of hiding to uncover hidden truths about his past. Read the Plot