Here's Why 'Jason Bourne' Is Both a Box-Office Hit and a Disappointment
Remember what we noted last week about sequel fatigue? The seemingly strong return of the "Bourne" franchise with "Jason Bourne" doesn't disprove that. Indeed, it might have done even better if it didn't have to compete for women's attention against a non-sequel comedy, "Bad Moms."
"Jason Bourne" opened near the higher end of expectations with an estimated $60.0 million. That's better than a lot of live-action sequels this year, which have struggled to open above $50 million. It also outdid many of this year's sequels in that it opened with bigger numbers than the last installment, 2012's "The Bourne Legacy," which debuted with $38.1 million.
Then again, that film starred Jeremy Renner and was directed by Tony Gilroy, attempting to make the franchise work without mainstays Matt Damon and Paul Greengrass. This year, we've seen over and over what happens when sequels lose one or more major players: you get box office disappointments like "The Huntsman: Winter's War," "Alice Through the Looking Glass," or "Independence Day: Resurgence."
It's clear that the main reason for the new "Bourne's" robust premiere is the return of Damon and Greengrass for the first time since 2007's "The Bourne Ultimatum." As a result, "Bourne" earned a healthy A- at CinemaScore, indicating strong word-of-mouth from ticketbuyers.
Even so, "Ultimatum" opened nearly $10 million higher, with $69.3 million -- playing on nearly 400 fewer screens than "Bourne" and at ticket prices 20 percent lower than today's. If you view "Jason Bourne" as the nine-years-in-the-making follow-up to "Bourne Ultimatum" (since I guess we're all supposed to pretend "Legacy" didn't happen), then it actually does fit the sequel-fatigue pattern we've seen all year.
One possible reason more moviegoers didn't feel the "Bourne" is that it didn't have the appeal to both sexes that everyone assumed it did. Sure, it's the fifth installment in a popular action franchise, and "The Martian" star Damon is beloved by men and women alike. And yet, according to studio exit polling, the "Bourne" audience this weekend was only 45 percent female.
Where did the women go? Maybe to "Bad Moms," which premiered in third place with an estimated $23.4 million, just a hair behind the second-week returns for "Star Trek Beyond" (an estimated $24.0 million). That's a good number for a film that cost only a reported $20 million to make. While it was marketed as something of a gender-switched version of "The Hangover," "Moms" was still an original comedy, not subject to sequel fatigue.
Indeed, ever since "Bridesmaids," Hollywood always seems surprised to discover there's an audience for a female-driven ensemble comedy. Nonetheless, "Moms" enjoyed a bigger debut than any R-rated comedy in the past 13 months, save for Melissa McCarthy's "The Boss" and Amy Schumer's "Trainwreck."
The movie earned the best reviews of the week among wide releases (63 percent fresh at Rotten Tomatoes) and the best customer word-of-mouth (an A at CinemaScore). Even with fellow all-gal comedy "Ghostbusters" still in the top 10 (in its third weekend, the reboot came in at No. 7 with an estimated $9.8 million), "Moms" was still able to draw plenty of women to the multiplex.
Also drawing women was another new, original movie, thriller "Scream Queens" star Emma Roberts and strong word-of-mouth (an A- CinemaScore) stemming from the film's mid-week opening, "Nerve" enjoyed an estimated $9.0 million debut (coming in eighth, a shade behind "Ghostbusters"), for a total of $15.1 million since it premiered on Wednesday.
Meanwhile, "Lights Out," an original movie starring Teresa Palmer, continued to do well. In its second weekend, it came in fifth with an estimated $10.8 million. Horror movies, of course, tend to sell more tickets to women. Indeed, if you look at the whole top 10 this weekend, including "Bad Moms," "Lights Out," "Ghostbusters," "Nerve," and "The Legend of Tarzan" (starring Alexander Skarsgård's abs), at least five of the ten movies have strong appeal to women, and three of those are original stories.
None of this is going to stop Hollywood from churning out more "Jason Bourne"-type action movies that appeal primarily to men and draw upon familiar titles and performers. As expensive as "Bourne" was to make (a reported $120 million, or about six times as much as "Bad Moms"), it will most likely earn more than "Bad Moms," "Nerve," and "Lights Out" put together.
Still, this week's results suggest that there are only so many times a franchise can return to the well before it runs dry, and that the studios ignore female audiences and original storytelling at their peril.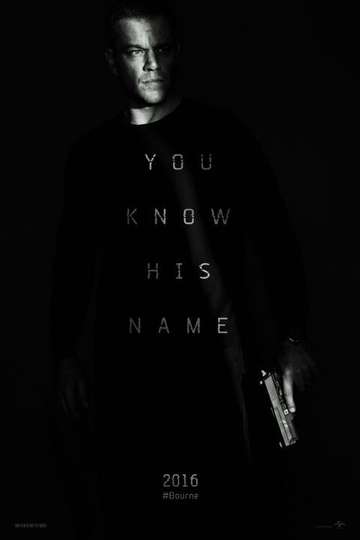 "You know his name"
The most dangerous former operative of the CIA is drawn out of hiding to uncover hidden truths about his past. Read the Plot