'The Mother' Finds Jennifer Lopez as a Female Assassin Driven to Protect Her Daughter from Villains
Despite direction from 'Whale Rider' and 'North Country's Niki Caro, this is an utterly generic action thriller with only its distaff take on the topic to recommend it.
On Netflix beginning May 12, 'The Mother' is the streaming service's latest attempt to add to the action thriller genre, though even the mother-daughter relationship at its core and some other tweaks aren't quite enough to overcome a rote, bland script and uninspired direction.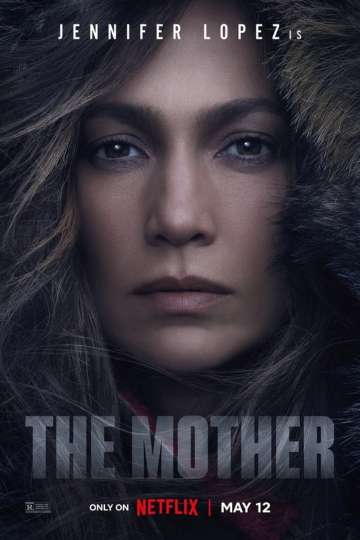 "Vengeance is a mother!"
1 hr 55 min
May 12th, 2023
What's the story of 'The Mother'?
12 years ago, an unnamed woman (Jennifer Lopez) is being questioned by the FBI in a safe house that soon becomes anything but.
She's been brought in because she has connections to a couple of violent arms dealers –– Joseph Fiennes' Adrian and Gael García Bernal's Hector –– whose trade she helped facilitate but got out when she discovered they were also trafficking children.
Oh, and she's pregnant with a daughter by one of them. But when the attempt to protect her goes violently wrong, she's left with little choice but to give the newborn up to foster care and relocate to the wilds of Alaska, lest her old suitors track her or the child down and finish their vengeful mission.
But wouldn't you know it? 12 years later, Hector does end up finding the kid (Zoe, played by Lucy Paez) and The Mother will have to employ all the sniper and other skills she picked up in the military and working with the two baddies in order to save the girl –– and herself.
Cue a cat-and-mouse chase that stretches from suburban Ohio to the harsh wilderness up north (where The Mother has something of a home field advantage despite the resources of her enemies).
Who else is in 'The Mother'
Alongside Lopez, Fiennes, Bernal and Paez, the cast includes Omari Hardwick as Bill Cruise, Edie Falco as SAIC Eleanor Williams, Paul Raci as Jons, Yvonne Senat Jones as Sonya, Michael Karl Richards as Zoe's Adopted Dad and Link Baker as Marcus Stone.
Since breaking into acting back in 1986 (and breaking out thanks to the likes of 'Selena' and 'Out of Sight'), Jennifer Lopez has consistently proved to be one of the more chameleonic of music performers-turned-actors. She's switched between frothy rom-coms ('Maid in Manhattan', 'The Wedding Planner', 'Monster-in-Law') and drama ('Enough', 'The Boy Next Door') and more knockabout romps such as this year's 'Shotgun Wedding'. And there have been the prestige stops along the way, including the well-received 'Hustlers' and 'Shall We Dance'.
'The Mother', though, finds her looking to get into more of an action sphere (a territory she's only occasionally trodden before), and unfortunately the results feel like a watered-down version of something like 'Taken'.
While the idea of a tough mother taking down the villains threatening her and her child is certainly a compelling one, what actually unspools falls far short of truly entertaining.
Lopez certainly throws herself into the role, making for a convincing former military sniper and all-round bad ass who is suddenly in a situation she always wanted but never got the chance to train for: motherhood.
Similarly, Paez manages to have Zoe evolve from whiny teen to something more like the birth mother she's never met until she gets kidnapped by one of the villains.
That's a road the movie keeps taking, almost the distraction: how many times can it put Zoe in trouble, requiring The Mother (she really is never properly named) to step in and do her thing. Hardwick, as her main FBI contact, at least has a few scenes that offer him more than just grunting broad, heard-it-before dialogue.
The actual villain characters –– especially poor old Bernal –– are completely underserved, stock characters who see little in terms of development. Bernal's role (which feels like it was sliced down) amounts to a brief moment at the start and then one scene in the middle of the movie. Filmmakers like to argue that they cast great actors to bring life to small roles, but with a part as tiny as Bernal's, it would take a miracle to resuscitate it at all .
Likewise, Edie Falco, who shows up at the start to deliver some exposition and look haughty, then is never seen again. That's not "bringing to life" a small role, that's a giant waste of her time, and the sort of character that even back in the 1990s, 'Austin Powers' was making fun of.
Fiennes has a little more to chew on, Adrian handed some bigger scenes up front then treated as the main villain through the final act. He also has much more motivation for his vengeful feelings towards The Mother.
A knocked-off, less-than-thrilling impact effects the rest of the movie almost to the same degree, despite a script credited to three experienced writers (Misha Green of 'Lovecraft Country', 'The Town's Peter Craig and 'Blood Father's Andrea Berloff).
Aside from a couple of effective set-pieces (Lopez stalking through a darkened compound, taking out henchmen with silenced weapons, and a few moments from the big finale in Alaska), the action is largely on the average scale, lacking the sort of truly dynamic, inventive stunt work of, say, 'Atomic Blonde' or anything from the 'John Wick' series.
And indeed, with tracks from Massive Attack, Portishead and Kate Bush, the movie itself feels like a throwback to 1980s and 1990s action thrillers, for good and ill.
Given director Niki Caro's background in indie movies, the new effort doesn't exactly boast much of a creative sensibility that stamps it with much of an identity. It could be a hundred other movies –– Netflix itself produced 'Lou', which starred Allison Janney as a former CIA/military type with a particular set of skills who has to help a mother/daughter duo when they're targeted by someone violent. That at least had the benefit of more time and effort taken with both the lead character and the others.
Final Thoughts
'The Mother' is being pitched as a Mother's Day release, but unless you know that many mothers and daughters who bond over watching Liam Neeson movies or the 'Wick' films, this seems unlikely to have wide appeal. And even if they do, there are other, better examples out there.
'The Mother' receives 6 out of 10 stars.
Other Movies Similar to 'The Mother:'
'The Mother' is produced by Vertigo Entertainment, and Nuyorican Productions. It is set to premiere on Netflix beginning May 12th, 2023.