The Power Rangers Are Unmasked in New Cast Photo
The latest "Power Rangers" photo has unmasked our titular heroes, while also giving audiences a closer look at the characters' new suits.
The image, debuted by USA Today as part of its Comic-Con preview coverage, features the gang -- Naomi Scott as Kimberly the Pink Ranger, R.J. Cyler as Billy the Blue Ranger, Dacre Montgomery as Jason the Red Ranger, Ludi Lin as Zack the Black Ranger, and Becky G as Trini the Yellow Ranger -- without their masks. And unlike the first photo that showed off the characters' new, metallic-looking suits, this close-up has a lot more detail, featuring a bit more of the organic nature of the costumes that filmmakers say was the inspiration for the looks.

In this new image, it's easier to see some almost scale-like detail, and the glistening armor now looks a bit more like skin than metal. That still doesn't explain the odd decision to give the female Rangers breast-shaped armor, but at least it's more consistent with what filmmakers say is the characters' new origin story. The glowing pieces of the costume could perhaps represent the alien-like force that forms the suits onto the Rangers' bodies.
The Rangers aren't the only ones with an updated look, since Rita Repulsa (Elizabeth Banks) is sporting a sleeker, more metallic-looking style this time around, too. No word yet on what Zordon will be wearing, though actor Bryan Cranston has promised that this new flick will do for the "Power Rangers" franchise what "The Dark Knight" did for Batman. We wouldn't be surprised if he suddenly had a cape.
"Power Rangers" hits theaters on March 24, 2017.
[via: USA Today]
Photo credit: Kimberly French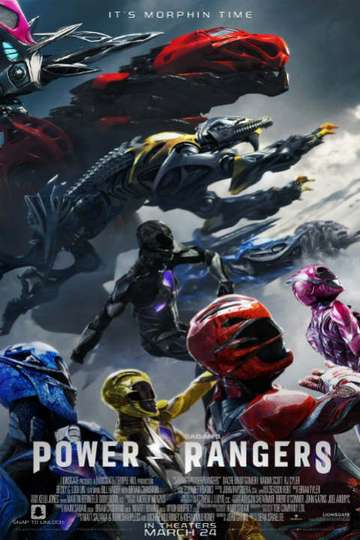 "Together we are more."
Saban's Power Rangers follows five ordinary teens who must become something extraordinary when they learn that their small town of Angel Grove — and the world... Read the Plot